A request for the creation of a multidistrict litigation docket, has been filed by plaintiffs with claims pending against Johnson & Johnson relating to the benzene content in the company's Neutrogena aerosol sunscreen products.
This comes several months after an analysis by the independent lab Valisure said it had found levels of benzene that were higher than recommended in over a dozen products that provide protection or relief against sunburns, including sprays and lotions. Weeks after the lab results were published, Johnson & Johnson subsequently announced a recall of five spray products and ordered retailers to stop selling Neutrogena's sunscreens labeled Beach Defense, Cool Dry Sport, Invisible Daily, Ultra Sheer and Aveeno Protect + Refresh.
According to the American Cancer Society, benzene – a common industrial chemical – has long been linked to leukemia, a deadly form of blood cancer. The discovery of benzyne in some Johnson & Johnson sunscreens raises crucial concerns because chemicals in sunscreen are known to be absorbed through the skin into the bloodstream – even after only one application. The threat for children is even more grave since their skin is more permeable than adults. The World Health Organization, National Toxicology Program, and the Environmental Protection Agency, all classify benzene as a known human carcinogen.
The Food and Drug Administration permits traces of benzene on rare occasions in medical products that are deemed critical, but the chemical is not allowed in sun-care products in any amount. Protective equipment is recommended for those expecting to be exposed to benzene at concentrations above 0.1 parts per million for 10 hours or 1 ppm for 15 minutes. According to Valisure, some Neutrogena products contained benzene amounts of more than 6 ppm.
At Saunders & Walker we have a long history of representing consumers harmed by dangerous and defective products. If you were diagnosed with leukemia after using a recalled sunblock you may you may qualify to join a Neutrogena sunscreen lawsuit.  Please contact us at 1-800-748-7115 for a free consultation and to learn more about case eligibility.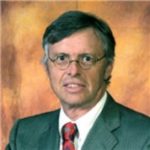 Admitted to practice law in all federal multidistrict litigation courts, the California State Bar and the Florida Bar. His philosophy is to provide aggressive, quality representations and seek fair compensation for individuals and their families who have suffered injury, death, or sexual abuse.