Yesterday, Pope Benedict XVI appointed Rev. Robert W. Oliver, a Boston canon lawyer, to be the "Promoter of Justice" at the Congregation for the Doctrine of the Faith (CDF) in Rome. A major portion of the job of the Promoter of Justice is the supervision of the Church's internal investigation and prosecution of Catholic priests accused of sexually abusing children.
After the Pope's announcement, Rev. Oliver got a no confidence vote from one of Boston's leading child protection advocates. Anne Barrett Doyle, Co-Director of Bishop Accountability, commented to the New York Times that: "Rev Oliver is a champion of accused priests, which obviously does not bode well for the job he will do as the promoter of justice."
Boston was the epicenter of the public disclosure of the worldwide scandal of Catholic priests sexually abusing children. The Boston Globe newspaper series documented an extensive cover up of pedophile priests by Cardinal Bernard Law. The cover up of the priests who sexually abused children involved the protection of the priests from criminal prosecution by civil legal authorities and moving the priests to other parishes where more children could be victimized. Rev. Oliver was brought into Boston in 2002 when Cardinal Law was removed from his post in Boston and moved to Rome.
Anne Barrett Doyle and Bishop Accountability have carefully followed and documented the Catholic priest abuse scandal for over a decade and have a reputation as an independent watchdog for the protection of children. Ms. Doyle and Bishop Accountability leveled specific criticisms of Rev. Oliver's work in Boston that raise concerns about whether he will make the protection of children his top priority. For example, Rev. Oliver cleared 45% of accused priests in Boston when statistics across the country show that about 10% of accused priests in other dioceses are cleared. Rev. Oliver also made it easier for accused priests to stay in ministry and harder for abuse survivors to obtain church records.
Bishop Accountability has worked tirelessly to protect children and would have supported a choice by the Vatican that was supported by the factual record. Bishop Accountability has created a worldwide registry of pedophile priests. The Vatican has failed and refused to make a comprehensive list of pedophile priests public, a job that has fallen to Bishop Accountability by default. After 10 years in Boston, Rev. Oliver has made no efforts to call Cardinal Law to justice for covering up abuse of children. He has focused only on reviewing whether there is proof against individual priests. In fact, Cardinal Law got in essence a promotion to head a basilica in Rome when he should, in my opinion, be in prison.
No Catholic Bishop, Archbishop, or Cardinal has ever been held accountable or punished by the Vatican for covering up or protecting pedophile priests. In fact, the police and district attorneys in the U.S. criminal system have only recently convicted the first Bishop of covering up and protecting a child predator. In September 2012, Bishop Finn in Kansas City was the first Bishop convicted of a crime. Bishop Finn was convicted of a misdemeanor of failing to report known child abuse. The Vatican has taken no action against Bishop Finn and he still is the Vatican's representative as Bishop in Kansas City. The Vatican's failure to take any action against Bishop Finn is a ratification of Bishop Finn's conduct. It is also indicative of where the Vatican's priorities lie.
Pope Benedict's failure to address the corruption in the hierarchy of the church that has protected priests who are criminal child abusers and rapists sends a message to Bishops around the world that protection of priests may be a higher priority than the protection of children. The appointment of Rev. Oliver in whom Bishop Accountability has no confidence to the top Vatican post does nothing to signal a change in the Church's failed approach to the worldwide child abuse scandal.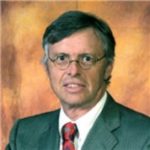 Admitted to practice law in all federal multidistrict litigation courts, the California State Bar and the Florida Bar. His philosophy is to provide aggressive, quality representations and seek fair compensation for individuals and their families who have suffered injury, death, or sexual abuse.