Two Tampa men who are registered sex offenders are back in police custody after violating terms of their parole. One of them actually approached two young girls, talked to them, gave them a $5 bill and a note with a phone number. Fortunately, the girls ran away before being harmed by the sex offender. He was later apprehended after neighbors detained him for police.
Once again this disturbing story raises the important issue of educating our children about being cautious when approached by strangers. These cases are the quasi-stereotypical ones conjuring up images of the pervert in the trenchcoat.
Yet, I've spent many years now representing victims of sexual abuse whose molesters were well-known to them and trusted members of the local community. The offenders have been Catholic priests, Boy Scout leaders, doctors, and counselors. In a sense, these are the more insidious abusers because they know their victims and have already cloaked themselves with the trappings of respect and integrity. Parents need to be supremely cautious and watchful for any suspicious behavior. Such behavior may include paying inordinate attention to a child, offering to take the child on trips alone, or showering the child with gifts or money to gain his/her affection and trust. It's a sad commentary that we have to be so vigilant but the safety of our children demands it.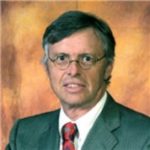 Admitted to both the California State Bar and the Florida State Bar, Joseph Saunders has also practiced in the United States District Court and the United States Court of Appeals. His philosophy is to provide aggressive, quality representation and seek fair compensation for individuals and their families who have suffered injury or death at the hands of insurance companies, large corporations, medical providers or governmental entities.