The Family Smoking Prevention and Tobacco Control Act passed easily in both the House and Senate and was signed into law on June 22 of this year. The bill creates greater restrictions on the sale of tobacco products, as well as the ingredients inside cigarettes. But most importantly, it gives the FDA much greater power in regulating tobacco products. Most recently, the FDA is putting together a 12 person panel to advise the FDA on overseeing the industry.
With the bill's passage, tobacco product manufacturers must now disclose all ingredients in its products, the form and delivery method of nicotine, and any research into the health, toxicological, behavioral, or physiologic effects of tobacco products to the FDA. They must also notify the FDA of any future changes to any of the ingredients or its effects. Additionally, new tobacco products must be reviewed by the FDA before they can go onto the market, and companies are banned from promoting products as lower-risk alternatives without FDA certification that the product will likely improve public health (good luck with that one, Big Tobacco).
How will we see this bill's effect? For starters, the new oversight committee is funded wholly by fees assessed on tobacco companies and traders. This will in turn raise the cost of tobacco products, although not considerably so. Also, the bill requires the warning labels on packaging be more prominent. And finally, tobacco sponsorships of sporting, athletic and entertainment events using tobacco brand names and logos have been banned.
All of this movement toward more regulation of Big Tobacco is important to everyone, smoker or non-smoker, in light of the American Cancer Society report issued just this past week which projects 6 million deaths worldwide next year from the use of tobacco. These deaths will result from cancer, emphysema, heart disease and a whole host of other diseases and illnesses. Additionally, ACS estimates that tobacco use costs the global economy $500 BILLION a year in direct medical expenses, lost productivity and environmental harm.
Hopefully this bill takes us one step forward to ensuring more responsible marketing of tobacco products after decades of misleading advertising and other unethical practices by Big Tobacco.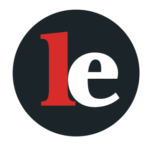 The Legal Examiner and our Affiliate Network strive to be the place you look to for news, context, and more, wherever your life intersects with the law.