With the recent Supreme Court decision in Wyeth v. Levine, consumers can be cautiously optimistic that our country may be turning a corner in the fight for justice and consumer safety. Additionally, Congress is considering the 2009 Medical Device Safety Act, a direct response to the Supreme Court's ruling in Riegel v. Medtronic, Inc. in which the court took the side of medical device manufacturers.
Large corporations have a duty and obligation to act as good citizens and stewards of the public trust. When they don't, they ought to be held accountable by a governmental regulatory agency such as the FDA and/or the tort system. This is a system that has provided consumer safety and justice for the past 30 years.
The pendulum appears to be swinging back in favor of the consumer. The 2009 Medical Device Safety Act and the Court's Wyeth ruling demonstrate this.
However, there is an area of consumer justice that is still woefully inadequate in terms of protecting our citizens. The sexual abuse of minors and corporations' and institutions' behavior in covering up for the sexual predators is still an area of law that doesn't protect our children. The New York State Legislature is considering a bill that would remedy that in NY. Still, most states protect the predators and institutions who hire and protect them. This is a state by state battle that must be won. As a society we have an obligation to protect those most vulnerable, our childre.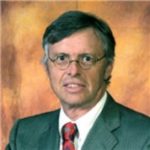 Admitted to both the California State Bar and the Florida State Bar, Joseph Saunders has also practiced in the United States District Court and the United States Court of Appeals. His philosophy is to provide aggressive, quality representation and seek fair compensation for individuals and their families who have suffered injury or death at the hands of insurance companies, large corporations, medical providers or governmental entities.