I'm writing this blog post in response to a comment posted about one of my earlier blog posts. In his comment, the writer attributed to me why lawyers take priest abuse cases: money and anti-Catholicism. I am compelled to respond to these inaccuracies and false attributions.
First of all, priest abuse cases are not the typical consumer justice case because in most instances, the statute of limitations is such that the survivor of abuse has no legal recourse whatsoever. Because the abuse happened so long ago, the abuser and the institution that protected him and allowed him to continue the abuse is immune from lawsuits. I take these cases because someone has to expose the secrecy and cover-up that allowed the abuse to continue for decades. Secondly, if we are able to bring an abuse case to court, the Church is forced to turn over documents about the nature and extent of their actions concerning the abuse scandal. Justice demands accountability and transparency which are the two strongest weapons we as a society have to stop child abuse. If the abuse remains in the shadows, it continues to fester and spread. As a result, many more children will be harmed and lives will be shattered.
The anti-Catholic charge has been around since the beginning of the priest abuse scandal in 2002 (at least it's latest epoch). While it's easy to hurl labels, it's not so easy to ground same in fact. The exposure of a priest's criminal behavior and the institution's failure to prevent it from continuing is a matter of public record. It's not a matter of opinion or debate. The fact that I discuss it and represent those who've been victimized by it doesn't make me anti-Catholic or anti-religion. On the contrary, I am holding the Church to the societal standard of being a good public citizen and a steward of the public trust.
This is why I'm advocating for the change in New York's sexual abuse law. The Child Victims Act would go along way to hold the Church and its clergy accountable for its actions. I advocate the same for pharmaceutical companies and medical device companies who have a public duty to be good steward in society.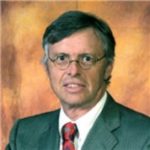 Admitted to practice law in all federal multidistrict litigation courts, the California State Bar and the Florida Bar. His philosophy is to provide aggressive, quality representations and seek fair compensation for individuals and their families who have suffered injury, death, or sexual abuse.