St. John's Wort has been widely touted as an herbal remedy for depression. Since it's a natural herb, most consumers believe it's completely safe just as those who use Kava kava for its relaxing qualities think it's also safe. However, new evidence is showing a potential link between the use of St. John's Wort and eye problems including the early onset of cataracts and macular degeneration. Injury Board colleague, Jane Akre has posted an informative article on the possible relationship between St. John's Wort and serious eye diseases.
There have been reports of more than 250,000 St. John's Wort users contracting cataracts. While the correlation between St. John's Wort and cataracts is not definitive, researchers at the University of Alabama found that participants in a study who reported cataracts were 59% more likely to also report use of the St. John's Wort.
Homeopathic medicines and herbal remedies are touted as safe because of their so-called natural qualities. However, this is not always the case. Further investigation concerning the potential link between serious eye disease and the use of St. John's Wort is necessary.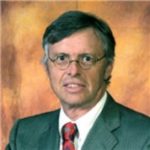 Admitted to practice law in all federal multidistrict litigation courts, the California State Bar and the Florida Bar. His philosophy is to provide aggressive, quality representations and seek fair compensation for individuals and their families who have suffered injury, death, or sexual abuse.