Cardinal Sean O'Malley of Boston had lobbied hard for the Pope to visit Boston, the epicenter of the Catholic priest sex abuse crisis that erupted in 2002. The Vatican declined his request but O'Malley quietly pushed behind the scenes for the Pope to meet with survivors during his trip to Washington and New York.
The meeting occurred at the papal nuncio's residence in Washington this past week. While it's too early to tell if his gesture will lead to real reform in the Catholic Church, it is certainly a long overdue step in the right direction.
During his talk to the US bishops, the Pope suggested that the US bishops had not handled the crisis well from the outset. He reminded them that their first duty was to be shepherds of the flock. In his public remarks, Benedict has not once referred to the crisis by blaming the media or denouncing an anti-Catholic bias. This is a first for the church and a pope! Even Cardinal Levada, head of the Sacred Congregation for the Doctrine of the Faith noted that the church was considering a change in church law to address the priest abuse cases.
In the meantime, we won't stop exposing abusive priests. We'll continute to demand access to secret church files about priest sex abusers. We're not going to wait and see if the US bishops heed the call of Benedict for reform.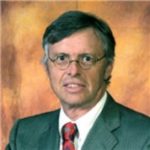 Admitted to both the California State Bar and the Florida State Bar, Joseph Saunders has also practiced in the United States District Court and the United States Court of Appeals. His philosophy is to provide aggressive, quality representation and seek fair compensation for individuals and their families who have suffered injury or death at the hands of insurance companies, large corporations, medical providers or governmental entities.