It happens every spring-baseball opening day. Here in Tampa Bay it is always a big event. For the past two months spring training has provided baseball games almost every day here in Florida. We have the Blue Jays in Dunedin, the Phillies in Clearwater, The Yankees in Tampa, The Pirates in Bradenton, the Tigers in Lakeland, and many others nearby.
Baseball is a tradition that brings us all together regardless of political views, religious beliefs, or which side of a legal issue we may be on. It may be because Spring Time is a time of renewal and new hope whether it is for our favorite team or for other things in life.
Baseball is an athletic sport but it is also a thinking game. The odds and probabilities for each part of the game change with every pitch, every strike or ball, and every out. The strategy behind coaching baseball involves as a basic principle making decisions that statistically have the best chance for success for the game. For example, a hitting decision to take (not swing) at the fourth pitch if the count is 3 balls and no strikes. This decision to take applies even if the fourth pitch is an easy strike right up the middle. Statistically, taking that fourth pitch will be the right decision if applied consistently over many games.
Representing clients as a trial lawyer involves many of the same principles as coaching baseball. We cannot control past facts or plays so we have to make decisions for our clients based upon the best probability of success for the remainer of the case. Good legal decisions will result in better success in more cases over time but cannot guarantee success in any one case.
Legal cases are driven by their individual facts many of which may be in place before the lawyer is involved. Similiarly, baseball results may be driven by the players drafted for the team, players out due to injuries, or players having slumps or hot streaks. I am not a believer in superstition in baseball or in legal cases. However, both baseball and law have venerable traditions of superstition which I view as an interesting diversion for entertainment purposes only.
I think many successful trial lawyers are baseball fans because of the similarities between the thinking processes and the enjoyment of a good competition. Good competition occurs in the courtroom in the trial of a lawsuit as well as on the baseball field.
Well, it is time for me to sign off here to head to the ball park in St. Petersburg to see the Tampa Bay Rays play the season opener against the Baltimore Orioles. And no, I will not be pitching, I am not the Joe Saunders that pitches for the Arizona Diamondbacks. I will be a spectator. My own baseball days were many years ago but my head is still in the game.
Time to come together and Play Ball America!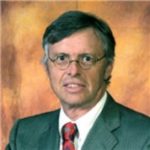 Admitted to practice law in all federal multidistrict litigation courts, the California State Bar and the Florida Bar. His philosophy is to provide aggressive, quality representations and seek fair compensation for individuals and their families who have suffered injury, death, or sexual abuse.