The Peanut Corporation of America's Blakely Georgia plant was raided earlier this morning by FBI agents. The plant was sealed off and federal agents are investigating the potentially criminal activity of plant officials. On January 30, 2009, the FDA initiated a criminal probe into the plant's knowingly distributing product that was contaminated. As a result, there have been 600 reported cases of illnesses and 8 deaths connected to the salmonella tainted peanut butter.
If the criminal allegations prove true, it reminds me of the Chinese heparin scandal of last year. Who knows why the peanut officials would knowingly ship contaminated product. If you recall, the heparin case however, officials in that case wanted to increase profits.
While the economy is crisis #1 right now, food safety is not far behind the economy in terms of issues that must be dealt with and quickly. If consumers can't trust the food they are purchasing, we have a huge problem on our hands.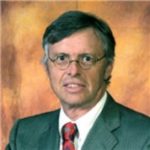 Admitted to both the California State Bar and the Florida State Bar, Joseph Saunders has also practiced in the United States District Court and the United States Court of Appeals. His philosophy is to provide aggressive, quality representation and seek fair compensation for individuals and their families who have suffered injury or death at the hands of insurance companies, large corporations, medical providers or governmental entities.