Penn State football coach Joe Paterno was fired by the University Board of Trustees tonight for failing to report the rape of a 10 year old boy in the showers at the Penn State locker room over ten years ago. Jerry Sandusky, Paterno's asistant football coach was caught in the act of raping the boy by another Penn State employee who made the report to Joe Paterno at the time.
Pennsylvania state law requires that anyone who is aware of the abuse of a child make a report to law enforcement authorities. Decent moral judgement also requires taking action to protect children and bring the child molester to justice.
The Penn State Board of Trusteees should be commended for taking prompt action. It would be a travesty for Paterno to appear on the football field this weekend as a representative of Penn State.
The Penn State scandal is similar to the Catholic Church priest child sex abuse scandal. In both situations revered and powerful individuals put their own prestige ahead of protecting children from sex abuse. In both sitiations if is difficult for those abused to come forward against such powerful institutions. It is difficult to speak truth to power. I have seen the courage of young men who are struggling with the difficulties of confronting powerful institutions in the lawsuits that I have brought against the Catholic Chuch and other powerful institutions.
I am sure that there will be lawsuits brought against Penn State for its negligence in not taking action to protect children. While monetary compensation cannot restore the innocence of childhood to these boys it may bring some measure of justice for the wrongdoing of Coach Sandusky. Joe Paterno, and Penn State.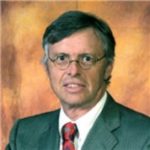 Admitted to practice law in all federal multidistrict litigation courts, the California State Bar and the Florida Bar. His philosophy is to provide aggressive, quality representations and seek fair compensation for individuals and their families who have suffered injury, death, or sexual abuse.