The much antipated Child Victim Act may finally reach a vote in the NY State Legislature today. The bill has been aggressively opposed by the NY State Catholic Conference and Brooklyn Bishop Nicholas DiMarzio and Rockville Centre Bishop William Murphy.
The bill has been amended by its sponsor Rep. Margaret Markey to include both public and private institutions. The measure would allow childhood victims of sexual abuse the opportunity at justice in the courts. Since the statute of limitations has long since passed in many of these tragic cases, the bill would allow those abused by priests, nuns, teachers, and other public officials to bring lawsuits against the perpetrators as well as the institutions who covered up the systemic abuse. One amendment to the bill which is not so good but necessary for passage is the age restriction placed on the measure. Only those who have not reached their 53rd birthday would be eligible.
In sum, here's hoping the bill passes so that thousands of childhood sex abuse victims can seek justice and healing.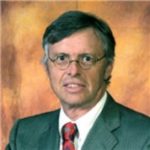 Admitted to both the California State Bar and the Florida State Bar, Joseph Saunders has also practiced in the United States District Court and the United States Court of Appeals. His philosophy is to provide aggressive, quality representation and seek fair compensation for individuals and their families who have suffered injury or death at the hands of insurance companies, large corporations, medical providers or governmental entities.