In a surprising move, NY state Rep. Margaret Markey has announced that she'll offer an amendment to her Child Victim Act bill to include public institutions as well.
The Child Victim Act is designed to give a voice to those who've suffered childhood sexual abuse but had no legal recourse due to the statute of limitations. The amendment will remove the sole objection the Catholic Church and other private institutions have had regarding the bill.
Now that the amendment has been offered, there should be no excuse whatsoever to oppose the legislation. Even NY Catholic Church officials were taken off guard by the announcement. A spokesperson for the NY State Catholic Conference told the NY Times, "This is not what we expected; this is something new."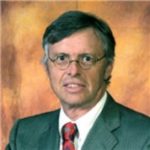 Admitted to both the California State Bar and the Florida State Bar, Joseph Saunders has also practiced in the United States District Court and the United States Court of Appeals. His philosophy is to provide aggressive, quality representation and seek fair compensation for individuals and their families who have suffered injury or death at the hands of insurance companies, large corporations, medical providers or governmental entities.