The Codes Committee of the NY State Assembly has narrowly passed the Child Victims Act, sending it to the full Assembly for a floor vote in the next few weeks. Assemblywoman Margaret Markey (D-Maspeth) remains optimistic about passage of the bill in spite of the impending onslaught from Catholic lobbyists who'll fight hard in the next few weeks to defeat the measure. As stated in previous posts, the measure would give sexual abuse victims a one year window to bring their abusers and the institutions that protected them to justice in a court of law. This is why the Catholic Church doesn't want this bill to become law. It's more than just money-although that is a top Church concern. Perhaps more importantly is the risk of exposure. The exposure of secrets and transferring known abusers from parish to parish. This is what would be revealed if abuse survivors are allowed to bring claims to court. If the Child Victims Act passes, we'll find out who knew what and when they knew it. We'll learn things like we learned about Bernard Cardinal Law of Boston. Depositions will be taken, documents will be discovered that shed light on who covered up the abuse and who was ultimately responsible for this human tragedy.
Now, it's important to note that the exposure of such secrets is not intended to humiliate the Catholic Church. Rather, such exposure is a measure of accountability. Such notoriety and public transparency would hold the institution accountable for the past as well as the future. Steps would have to be taken to prevent such abuse in the future. So, there's long-lasting and very positive consequences to such a bill becoming law.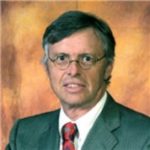 Admitted to both the California State Bar and the Florida State Bar, Joseph Saunders has also practiced in the United States District Court and the United States Court of Appeals. His philosophy is to provide aggressive, quality representation and seek fair compensation for individuals and their families who have suffered injury or death at the hands of insurance companies, large corporations, medical providers or governmental entities.