A local Philadelphia television station first released information about the document on March 11th. The document, which is actually a form dated 10/03, is a form for survivors of sexual abuse to sign. In revealing the document, this is what Fox 29 reported, "There are now questions about a document obtained by Fox 29 that appears to prohibit the Archdiocese of Philadelphia from releasing information on sexual abuse by its clergy to law enforcement authorities.
Strangely enough. the document is coming from the Archdiocese, and not lawyers from those making the allegations against clergy members." If that's true, the form is contrary to the norms established by the United States bishops in their Dallas Charter in 2002. The Dallas Charter required all allegations of sexual abuse to be reported to law enforcement. The Charter didn't provide for exceptions or contraventions, which this new Philadelphia document clears appears to be. Here is the form:
Archdiocese of Philadelphia
Prohibition to Release Information
(pertaining to reported sexual abuse by clergy, other religious, and lay employees)
I, (Printed Name), hereby prohibit (Name of staff) of the Archdiocese of Philadelphia, from releasing to the appropriate law enforcement authorities of (Location where incident occurred) any information I provide about alleged sexual abuse by an official or employee of the Archdiocese of Philadelphia unless I disclose information which is mandated to be reported. I understand that this is contrary to the policy of the Archdiocese. This prohibition shall remain valid unless I provide written authorization to release any such information.
I understand that any representative of the Archdiocese of Philadelphia, including the person named above, must obey a court order, such as a subpoena, to provide information that is so ordered. Such an order will likely include the information mentioned above in this prohibition.
I certify that this form has been fully explained to me and that I understand its contents.
(Signature) (Date)
(Signature of person on behalf of minor) (Relationship) (Date)
10/03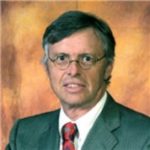 Admitted to both the California State Bar and the Florida State Bar, Joseph Saunders has also practiced in the United States District Court and the United States Court of Appeals. His philosophy is to provide aggressive, quality representation and seek fair compensation for individuals and their families who have suffered injury or death at the hands of insurance companies, large corporations, medical providers or governmental entities.