On October 1st, the U.S. Department of Health and Human Services (HHS) issued new interim rules protecting patient's genetic information from being used against them. The new rules come as the department interprets and implements the Genetic Information Nondiscrimination Act of 2008 (GINA), and serve to amend the Health Insurance Portability and Accountability Act (HIPAA) Privacy Rule.
The new rules also define genetic information, genetic services, genetic testing, and related terms and phrases. Genetic information is defined as "information about the individual's genetic tests or the genetic tests of family members… [and] family medical history." This definition also clarifies that "genetic information" does not cover information about an individual's sex or age.
Under the new rule, group health plans and issuers in the group market cannot:
Increase premiums for the group based on the results of one enrollee's genetic information;
Deny enrollment;
Impose pre-existing condition exclusions; or
Do other forms of underwriting based on genetic information.
In the individual health insurance market, GINA similarly prohibits issuers from using genetic information to deny coverage, raise premiums, or impose pre-existing condition exclusions. Additionally, insurance companies are prohibited from asking individuals or family members to undergo a genetic test. A violation of any of the above prohibitions can lead to fines from $100 to up to $50,000 per offense.
HHS Secretary Kathleen Sabelius supported the new rule, saying "consumer confidence in genetic testing can now grow and help researchers get a better handle on the genetic basis of diseases." This comes after stories of patients too afraid of having genetic testing done, for fear of becoming unable to obtain insurance.
Sebelius added, "Genetic testing will encourage the early diagnosis and treatment of certain diseases while allowing scientists to develop new medicines, treatments, and therapies."
Some insurance industry representatives don't see GINA as necessary. "It's an anecdotal fear," said Mohit M. Ghose, a spokesman for America's Health Insurance Plans, whose members provide benefits for 200 million Americans. Nonetheless, the fear can compromise the health of patients too afraid of losing health insurance by undergoing genetic testing. GINA and the new interim rule looks to alleviate the patients' fears, and doctors can now more efficiently diagnose and treat certain diseases early.
The new interim rule is open to public comment for 60 days. The rule will then become final, barring any setback.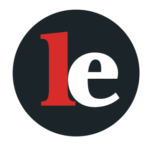 The Legal Examiner and our Affiliate Network strive to be the place you look to for news, context, and more, wherever your life intersects with the law.