I had the opportunity to attend last night's All-Star game in St. Louis with my son last evening. It was a great game-fast paced with some exciting plays in the field, especially by hometown favorite Carl Crawford.
As we prepare to travel back to Tampa today, I couldn't help but think about the goodwill generated by the pre-game ceremonies, the back stories about the players, and the game itself. Baseball is fortunate to have many goodwill ambassadors, perhaps none more exemplary than Albert Pujols. Besides being a fantastic ballplayer, he's a gentleman who's humble and gives back to his St. Louis community.
These players and an exciting game last night help fans forget about the problems that linger in baseball such as steroids and the use of banned substances. In some instances, such as JC Romero's case, the banned substance violation should scare us all. Romero was suspended for using a banned substance that he purchased at a GNC store in Cherry Hill, NJ. He consulted with the team trainer about the purchased dietary supplement and was given the go-ahead to use it. Unfortunately, for Romero, the product labeling wasn't complete and 6-OXO Extreme contained substances (unknown to Romero) banned by Major League Baseball.
Romero's case points out a potential problem for all of us with dietary supplements. The products aren't evaluated or regulated by the FDA. While they boast about using "all natural" ingredients, the consumer never knows the combinations of those ingredients nor the quantities mixed together. It's a dangerous situation for all consumers, not just ball players.
Anyway, steroids and banned substances aside, baseball is alive and well because of the quality of its players. They are not only All-Stary because of their physical prowess. They are All-Stars as well for the content of their character.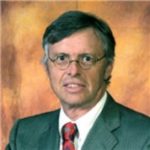 Admitted to practice law in all federal multidistrict litigation courts, the California State Bar and the Florida Bar. His philosophy is to provide aggressive, quality representations and seek fair compensation for individuals and their families who have suffered injury, death, or sexual abuse.