US District Judge Richard Kyle has dismissed all lawsuits pending against Medtronic for its faulty Sprint Fidelis Defibrillator leads citing Riegel v. Medtronic's Supreme Court case last year. In his broader opinion, Judge Kyle wrote in his 37 page opinion that consumers have no right to file lawsuits against medical device companies who've previously received FDA pre-market approval for the device.
While the case is a set back for consumer justice, a legislative solution is in the works. Congress will consider a measure that effectively makes the judicial decision moot if passed into law. One of the Senate sponsors last year was the current President-elect Barack Obama. The proposed legislation has bipartisan support and is expected to pass this year or at the latest in 2010.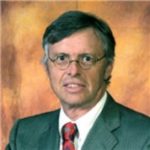 Admitted to both the California State Bar and the Florida State Bar, Joseph Saunders has also practiced in the United States District Court and the United States Court of Appeals. His philosophy is to provide aggressive, quality representation and seek fair compensation for individuals and their families who have suffered injury or death at the hands of insurance companies, large corporations, medical providers or governmental entities.