PEMHS, a local St. Petersburg mental health facility, has been temporarily shut down due to an infestation of bed bugs. State and local agencies are monitoring the clean-up and removal of the bed bugs. PEMHS will re-open once the bed bugs are removed from the facility.
Bed bugs are small insects that feed off the blood of humans. They are nocturnal creatures that thrive in warm climates. Adult bedbugs are a reddish brown, flattened, oval, and wingless, with microscopic hairs that give them a banded appearance. A common misconception is that they are not visible to the naked eye. Adults grow to 4 to 5 mm (one-eighth to three-sixteenths of an inch) in length and do not move quickly enough to escape the notice of an attentive observer. Newly hatched nymphs are translucent, lighter in color and continue to become browner and moult as they reach maturity . When it comes to size, they are often compared to lentils or appleseeds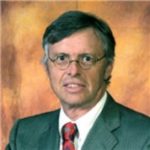 Admitted to both the California State Bar and the Florida State Bar, Joseph Saunders has also practiced in the United States District Court and the United States Court of Appeals. His philosophy is to provide aggressive, quality representation and seek fair compensation for individuals and their families who have suffered injury or death at the hands of insurance companies, large corporations, medical providers or governmental entities.