It's a lie and he knows it. When he says in a recent tv ad that Barack Obama's only accomplishment as an Illinois state legislator was to propose a sex education bill for kindergartners, he's lying. The truth is Barack Obama supported a bill that would have given children an awareness of sexual predators and the ability to distinguish between a good touch and a sexually perverted touch. Senator Obama supported a bill in the Illinois legislature that would have given children an age appropriate education to be aware of sexual predators. The program is part of an ongoing nationwide campaign to protect our children from sexual predators and perverts. It's designed to give children the knowledge they need to tell their parents when anyone tries to touch them inappropriately. This should be something ALL of us appreciate and support.
Yet, Senator McCain's campaign tried to turn something noble into a dirty political trick in the hope of gaining more support. Shame on McCain and his campaign! As an advocate for child sex abuse victims, I've witnessed the pain and trauma such criminal behavior has had on my clients. I am outraged by McCain's tactics to gain a few votes. It's despicable and he needs to be called on the carpet for it. He's either so out of touch with what's been happening to our children for the last forty years or he's so cynical he'll do anything to be elected president. Either way, he needs a wake up call. Our children deserve better from our next president. They need to know that whomever occupies the White House, they have someone who'll look out for their interests.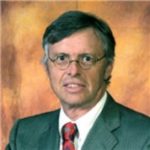 Admitted to both the California State Bar and the Florida State Bar, Joseph Saunders has also practiced in the United States District Court and the United States Court of Appeals. His philosophy is to provide aggressive, quality representation and seek fair compensation for individuals and their families who have suffered injury or death at the hands of insurance companies, large corporations, medical providers or governmental entities.