Every six years Florida Supreme Court Justices appear on voters' ballots for what is called a merit retention vote. This provision of Florida law has served for decades as a check to allow the removal of corrupt or incompetent judges. It was not designed or intended to be used as a political tool to remove judges based upon disagreement with a judges legal conclusions in specific cases.
Nevertheless, this year Florida Supreme Justices Fred Lewis, Barbara Pariente and Peggy Quince are the target of a Tea Party activist group named Restore Justice 2012. This Tea Party group is organizing a campaign to remove these qualified and experienced judges through the retention process. The group does not even contend that the justices are unqualified. Restore Justice 2012 simply wants a Supreme Court that will agree with their ideological ideas. This tea party campaign is not about restoring justice it is about subverting justice. The citizens of Florida should not be fooled by this extreme group into questioning the proven integrety of our Supreme Court Justices.
All judges in Florida including Supreme Court Justices are limited by law in their ability to campaign and discuss issues that might come before them as judges. As a result the Justices, in many respects, have their hands tied in trying to respond to this retention challenge.
Therefore, as a Florida lawyer for over 30 years I write this article to support our Supreme Court Justices and to urge that all voters this election vote to retain Justices Lewis, Pariente, and Quince.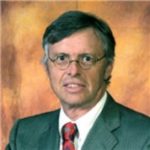 Admitted to practice law in all federal multidistrict litigation courts, the California State Bar and the Florida Bar. His philosophy is to provide aggressive, quality representations and seek fair compensation for individuals and their families who have suffered injury, death, or sexual abuse.