This isn't the type of statistic for which we'd like to lead the nation. More people die from bicycle and pedestrian deaths in Florida than anywhere else in the nation. Some studies suggest that a combination of population and climate factor into this statistic. Perhaps another factor concerns our senior population in certain counties in Florida. Tourism may also play a role in these fatality rates since drivers who are unaccustomed to our roads may be less likely to notice pedestrians or bicyclists when they're trying to find their destination.
However, regardless of the factors, we need to protect our pedestrians and our bikers. Safety awareness initiatives should be implemented to protect them. This is one area where we don't want to lead the nation!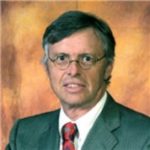 Admitted to both the California State Bar and the Florida State Bar, Joseph Saunders has also practiced in the United States District Court and the United States Court of Appeals. His philosophy is to provide aggressive, quality representation and seek fair compensation for individuals and their families who have suffered injury or death at the hands of insurance companies, large corporations, medical providers or governmental entities.