There are times when someone's negligent act can cause significant emotional distress to another even though the distressed person has not, himself, been physically injured. The tragedy of watching your young child being injured by a car carelessly backed onto a sidewalk comes to mind.
Should our system of justice permit a claim for compensation in these situations?
From the Benjo Blog we have the fairly concise language of a 1989 California decision explaining when there can be compensation for negligently inflicted emotional distress:
We conclude, therefore, that a plaintiff may recover damages for emotional distress caused by observing the negligently inflicted injury of a third person if, but only if, said plaintiff: (1) is closely related to the injury victim; (2) is present at the scene of the injury-producing event at the time it occurs and is then aware that it is causing injury to the victim; and (3) as a result suffers serious emotional distress — a reaction beyond that which would be anticipated in a disinterested witness and which is not an abnormal response to the circumstances. – Thing v. La Chusa, 771 P.2d 814, 828-831 (Cal. 1989).
The Florida Supreme Court has imposed an "impact rule" as a threshold whenever someone seeks to recover compensation for the negligent infliction of emotional distress:
The "impact rule" requires that a plaintiff seeking to recover
emotional distress damages in a negligence action prove that "the
emotional distress . . . flow[s] from physical injuries the plaintiff
sustained in an impact [upon his person]." R.J. v. Humana of Florida,
Inc., 652 So.2d 360, 362 (Fla. 1995). Florida's version of the impact
rule has more aptly been described as having a "hybrid" nature, requiring
either impact upon one's person or, in certain situations, at a minimum
the manifestation of emotional distress in the form of a discernible
physical injury or illness. See Kush v. Lloyd, 616 So.2d 415, 422 (Fla.
1992). We have stated that "the underlying basis for the [impact] rule is
that allowing recovery for injuries resulting from purely emotional
distress would open the floodgates for fictitious or speculative claims."
R.J., 652 So.2d at 362 . GRACEY v. EAKER, 837 So.2d 348 (Fla. 2002)
Which state has it right? I vote for California.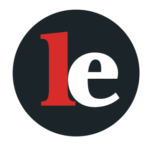 The Legal Examiner and our Affiliate Network strive to be the place you look to for news, context, and more, wherever your life intersects with the law.