On Ash Wednesday, the Catholic bishop of the Diocese of Syracuse announced plans to compensate survivors of clergy sexual abuse. Bishop Robert Cunningham announced the initiative at a news conference.
The new Voluntary Independent Reconciliation Program will look at claims filed by survivors of clergy abuse in the Syracuse Diocese and offer reparations and promote healing to those harmed by members of the clergy. It will be administered by two outside individuals who have run similar compensation programs downstate. The plan will not apply to any new claims of sexual abuse.
According to Bishop Accountability, there are 20 priests who've been credibly accused of sexual abuse in the past. The diocese has already reached settlements with 20 individuals who were harmed by clergy. There are potentially 132 claims that could be filed through this program, some dating back to the 1940s.
But there are some caveats: Only victims who have made previous allegations can receive the compensation. Victims relinquish their right to sue when they accept the money. And the fund is more limited here than it is in similar programs in the New York City area.
In New York City, the church has a $100 million loan it is using to pay hundreds of victims, and there is no deadline for coming forward. Mediators can provide an award shortly after determining one is appropriate.
But in Syracuse, as described at an Ash Wednesday news conference, the compensation will come from the church's general insurance fund. All the victims' cases will be evaluated, and the compensation will be apportioned to each victim after the fact based on the limited money in that fund.
Diocese officials would not say Wednesday how much money is in the fund, but they said the amount paid out to victims will be released at the end of the process. They also could not estimate how long the process might take.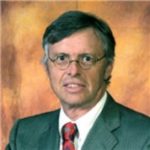 Admitted to practice law in all federal multidistrict litigation courts, the California State Bar and the Florida Bar. His philosophy is to provide aggressive, quality representations and seek fair compensation for individuals and their families who have suffered injury, death, or sexual abuse.