Three VA patients have tested positive for AIDS after colonscopy equipment was not properly cleaned and sterilized. Another 25 VA patients, 7 in Florida have contracted hepatitis B or C due to similar contamination issues. While VA officials are quick to deny the link between the diseases and the improperly sterilized medical equipment, the Veterans Administration has contacted 3,341 people who may have been similarly exposed.
Last month the VA reported that three hospitals in Florida, Tennessee, and Georgia failed to follow the proper sterilization procedures regarding colonoscopy machines. Rather than the prescribed method of disinfection, the machines were merely rinsed leaving other patients open to exposure to serious, infectious diseases.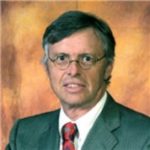 Admitted to both the California State Bar and the Florida State Bar, Joseph Saunders has also practiced in the United States District Court and the United States Court of Appeals. His philosophy is to provide aggressive, quality representation and seek fair compensation for individuals and their families who have suffered injury or death at the hands of insurance companies, large corporations, medical providers or governmental entities.