In an attempt at more transparency and public trust, the Cleveland Clinic will publish on its website all of its doctors' ties with medical device companies as well as pharmaceutical companies.
In the past, these relationships have often been hidden from the public and have caused at the very least a potential conflict of interest. The issue has also caught the eye of Congress. Senator Charles Grassley has introduced legislation requiring doctors to disclose doctors' financial relationships with the medical industry.
Both the pharmaceutical industry and medical device companies aggressively market their products to doctors by offering them consulting fees, speaking engagements, and other forms of compensation for using their products. A recent example of such conflictual relationship was disclosed last October when Dr. Charles B. Nemeroff, an Emory University psychiatrist was criticized for failing to disclose $1million in consulting fees from drug makers.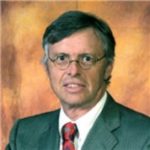 Admitted to both the California State Bar and the Florida State Bar, Joseph Saunders has also practiced in the United States District Court and the United States Court of Appeals. His philosophy is to provide aggressive, quality representation and seek fair compensation for individuals and their families who have suffered injury or death at the hands of insurance companies, large corporations, medical providers or governmental entities.