A Greenacres Florida youth minister has been arrested and charged with having sex with a female parishioner every week for more than a year. Pastor Brent Edwards 33-years-old, ran "Extreme Revolution Youth Ministries" from the Community Life Center in Greenacres, and from his Suburban Lake Worth home. The details of the criminal behavior came to light after the young girl confided in another youth minister about what had been happening to her. According to reports, Edwards had given the girl a ring telling her that they were married.
Unfortunately, youth ministers are often untrained, unsupervised, and not well versed in how to minister to youth. In some circumstances, proper background screening isn't performed. As a parent, one would think that a child should be safe at church. Think again!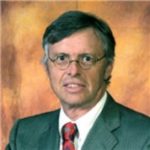 Admitted to both the California State Bar and the Florida State Bar, Joseph Saunders has also practiced in the United States District Court and the United States Court of Appeals. His philosophy is to provide aggressive, quality representation and seek fair compensation for individuals and their families who have suffered injury or death at the hands of insurance companies, large corporations, medical providers or governmental entities.