In Puerto Rico, Archbishop Roberto Gonzalez Nieves of San Juan and Bishop Daniel Fernandez Torres of Arecibo have handed over to civil authorities a group of priests accused of sexual abuse.
The Catholic Church on the island has long been criticized by victims of sexually abusive priests for shielding abusive priests, moving them from parish to parish rather than reporting them to police. The church has also always steadfastly refused to turn over records for prosecution or punish officials that covered up the crimes.
It what can be seen as dramatic turnaround by Archbishop Gonzalez Nieves, six cases of alleged sexual abuse of minors by priests were turned over to Puerto Rican prosecutors and he pledged "the full cooperation of the Archdiocese, regardless of whether the person who committed the abuse is a minister, employee or volunteer.
At the beginning of this year the newspaper El Nuevo Dia published a series of hard-hitting stories about sexual abuse by Catholic priests in Puerto Rico. This investigation led to Bishop Daniel Fernandez disclosing that he had defrocked six priests from the town of Arecibo accused of sex abuse. Since then local prosecutors across the island have disclosed that at least 11 other priests are under investigation for similar accusations.
Saunders & Walker has filed a number of federal lawsuits against various bishops in Puerto Rico for allowing and covering up sex abuse of children. Certainly allegations of sex abuse by priests are not new here, but the magnitude of this latest wave of investigations has shocked the public in ways not seen before. The justice secretary of Puerto Rico, Cesar Miranda, said recently that at least four dioceses are being investigated. He also indicated that charges might be filed against church officials suspected of withholding information.
In spite of the looming scandal, diocese officials are still being accused of withholding information and violating confidentiality agreements to pressure victims. Many church officials are invoking the statute of limitations, long the first line of defense in church sex abuse cases.
It should also be said that the two church leaders handling these accusations, Archbishop Roberto Gonzalez and Bishop Daniel Fernandez are themselves facing increased scrutiny. Last year Archbishop Nieves was accused by Vatican emissaries of allegedly protecting pedophile priests and asked to leave his post. Bishop Fernandez is also currently under investigation due to accusations he committed lewd acts involving a minor.
Archbishop Nieves has gone on record and pledged "the full cooperation of the Archdiocese, regardless of whether the person who committed the abuse is a minister, employee or volunteer. This entire process, while painful, should be an occasion for reaching the ultimate goal, which is the well-being and protection of minors."
If this cooperation is to be real, it will require absolute transparency, and for Archbishop Nieves, Bishop Fernandez, and he rest of the diocese  in Puerto Rico – self examination.
My firm will continue to be active filing cases for those who have been abused by priests in Puerto Rico.
I can be reached at 800-748-7115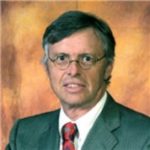 Admitted to practice law in all federal multidistrict litigation courts, the California State Bar and the Florida Bar. His philosophy is to provide aggressive, quality representations and seek fair compensation for individuals and their families who have suffered injury, death, or sexual abuse.