The state's Catholic lobbyists have been descending upon Albany to fight what they perceive as an attack on the institution of the Catholic Church. Their attempt to deflect the purpose of the Child Victims Act lies in distortion and hyperbole.
The truth is the Child Victims Act is designed to provide an opportunity for justice for those harmed by the sexual abuse of priests and to protect children in the future. The bill would allow a one year window for those sexually abused to file civil claims in court. The claims would have to be proven as in any other civil court proceeding. In the process, the Catholic Church in New York would be forced to divulge their secrets concerning how they transferred and protected priests who molested minors.
This is precisely what our system of justice is designed to do. The Child Victims Act is not an attack on the Church. Rather, it's a call to accountability and justice.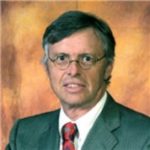 Admitted to both the California State Bar and the Florida State Bar, Joseph Saunders has also practiced in the United States District Court and the United States Court of Appeals. His philosophy is to provide aggressive, quality representation and seek fair compensation for individuals and their families who have suffered injury or death at the hands of insurance companies, large corporations, medical providers or governmental entities.