The US Catholic bishops have released their 2010 report on their Charter for the Protection of Children and Young People. The 93 page report continues to claim that the sexual abuse claims now being reported happened decades ago. The report is front loaded with self-congratulatory letters concerning the "wonderful" job the US bishops are doing in protecting children.
However, there are some disturbing trends to be found in the report, such as allowing clergy barred from ministry to lead public prayers, not monitoring parishes, not keeping track of the "safe environment training" required of priests, and failing to enforce other measures intended to end abuse. These issues have actually become worse in the past year. In 2009, warning letters were sent to 23 dioceses about such issues while in 2010 55 dioceses were similarly warned.
On a side note, a graph in the report shows the majority of those abused were between the ages of 10-17 years old. Bill Donohue of the Catholic League dismissed this as a homosexual phenomenon in a full-page ad in the NY Times ad yesterday.
The findings set forth in the report come from the self-reporting of bishops themselves. They provided the data from which the auditors conclusions were drawn. By the way, the Archdiocese of Philadelphia passed the audit with flying colors. Perhaps that says more about the audit's findings than the 93 pages of charts, graphs, and congratulatory letters.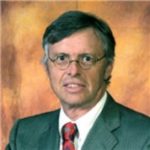 Admitted to practice law in all federal multidistrict litigation courts, the California State Bar and the Florida Bar. His philosophy is to provide aggressive, quality representations and seek fair compensation for individuals and their families who have suffered injury, death, or sexual abuse.