In an unprecedented move, Belgian police authorities raided the offices, private residences, and the graves of Belgian Catholic Church officials who may be linked to the ongoing sexual abuse scandal. The move was hailed by advocates of survivors of sexual abuse and condemned by church officials, including Pope Benedict XVI who voiced anger over police opening gravesites of former bishops.
Police seized documents, computers, and other files from Catholic Church offices in Brussels this past Thursday during a raid. According to the NY Times,
"Police officers arrived at the church headquarters, the palace of the archbishop of Mechelen-Brussels, on Thursday morning while the monthly bishops meeting was in progress, a church spokesman said. The police questioned all of those present, from bishops to staff members like cooks and drivers.
"It was half-past 10," said Eric de Beukelaer, a spokesman for the Belgian archbishop, André-Joseph Léonard. "The police came in and said the house would be searched because there were complaints about sexual abuse on the territory of the archdiocese." Mr. de Beukelaer said that he was present during the raid and that the police had temporarily confiscated his cellphone. The search continued past 7 p.m., Mr. de Beukelaer said. No arrests were made, and no charges were announced."
Police officials made the unusual raid on church offices after months of speculation and investigation into abuse allegations that have continued to mount after reports that the bishop of Bruges, Roger Vangheluwe, admitted to molesting a minor boy and subsequently resigned.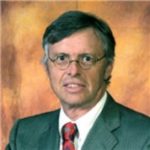 Admitted to both the California State Bar and the Florida State Bar, Joseph Saunders has also practiced in the United States District Court and the United States Court of Appeals. His philosophy is to provide aggressive, quality representation and seek fair compensation for individuals and their families who have suffered injury or death at the hands of insurance companies, large corporations, medical providers or governmental entities.