A month ago, a Philadelphia grand jury issued its findings after an investigation of the Archdiocese of Philadelphia's handling of priest sexual abuse allegations. As a result of the grand jury report, four priests were criminally indicted, one of whom, Monsignor William Lynn, was indicted for criminal child endangerment because of his role in covering-up for priest abusers and not doing anything (including calling the police) to protect children and stop the abuse.
Now, Cardinal Rigali, the Archbishop of Philadelphia has been forced to suspend 21 priests who were active in Philadelphia parishes with full and unfettered access to children for allegations of sexual abuse. The suspensions were announced after Rigali had publicly assured the community that there were no priests serving in Philly that had abuse allegations made against them. In announcing the suspensions, Rigali declined to provide the names. The names have come out and have been published in media reports. Here are the names of the suspended priests:
Monsignor John A. Close of St. Catherine of Siena in Wayne, Pa.
Father Mark Fernandes of St. Agnes Roman Catholic Church in Sellersville, Pa.
Monsignor J. Michael Flood of St. Luke the Evangelist in Glenside, Pa.
Rev. Joseph M. Glatts of SS. Simon and Jude in West Chester, Pa.
Rev. Steven J. Harris of St. Issac Jogues Catholic Church in Wayne, Pa.
Rev. Daniel J. Hoy of Our Lady of the Assumption in Strafford, Pa.
Fr. Andrew McCormick of Sacred Heart in Swedesburg, Pa.
Fr. Peter Talocci of St. Patrick's in Malvern, Pa.
Fr. Phillip Barr
Fr. John Bowe
Fr. George Cadwallader
Fr. Paul Castellani
Fr. Michael Chapman
Msgr. Frances Feret
Fr. Mark Gaspar
Msgr. Joseph Logrip
Fr. Zachary Navit
Fr. Leonard Peterson
Fr. Robert Povish
Fr. John Reardon
Fr. Thomas J. Rooney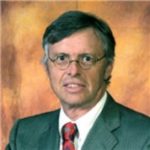 Admitted to practice law in all federal multidistrict litigation courts, the California State Bar and the Florida Bar. His philosophy is to provide aggressive, quality representations and seek fair compensation for individuals and their families who have suffered injury, death, or sexual abuse.