A man who developed bladder cancer after taking Zantac for nearly 30 years is suing the drug's manufacturers, saying they knew the product was dangerous yet kept it on the market.
The filing claims the plaintiff's cancer was caused by N-Nitrosodimethylamine (NDMA), a potent carcinogen found in Zantac and other ranitidine drugs, which are commonly used to treat heartburn. The plaintiff did not learn of the possible link between his cancer and Zantac exposure until September 2019, when the U.S. Food and Drug Administration (FDA) first issued a warning that ranitidine drugs may contain dangerous amounts of NDMA.
"Had any Defendant warned Plaintiff that Ranitidine under brand name Zantac could lead to exposure to NDMA or, in turn, cancer, Plaintiff would not have taken Zantac," the lawsuit states.
The FDA in April requested that manufacturers withdraw all prescription and over-the-counter (OTC) ranitidine products from the market immediately and is advising consumers to stop taking the drug. The request was made after results from multiple studies found that unacceptable levels of NDMA can form within the drug, even under normal storage conditions and temperatures. Testing also showed that the older a ranitidine product is, the more NDMA it is likely to contain.
According to the lawsuit, researchers are discovering over 3 million ng (nanograms) of NDMA in a single dose of Zantac. The FDA's allowable daily limit is 92 ng. NDMA used to be a chemical byproduct of making rocket fuel in the early 1900s, the lawsuit says, and today, it is used to induce tumors in animals as part of laboratory experiments.
"Its only function is to cause cancer," the filing alleges. "It has no business being in a human body."
Scientific evidence allegedly shows that the link between Zantac and unsafe levels of NDMA goes as far back as 1981, two years before the drug entered the market. The plaintiff claims this was known or should have been known by manufacturers.
"Defendants concealed the Zantac–NDMA link from consumers in part by not reporting it to the FDA, which relies on drug manufacturers to bring new information about an approved drug like Zantac to the agency's attention," the lawsuit says.
It also criticizes manufacturers for failing to add a warning label to Zantac's packaging about the possible dangers of NDMA, even after the FDA issued its initial September 2019 advisory.
"Defendants had the ability to unilaterally add an NDMA and/or cancer warning to the Zantac label (for both prescription and OTC) without prior FDA approval pursuant to the Changes Being Effected regulation," it states. "Had any Defendant attempted to add an NDMA warning to the Zantac label (either for prescription or OTC), the FDA would not have rejected it."
At Saunders & Walker, we believe the evidence presented in this lawsuit demonstrates why Zantac manufacturers should be held accountable for their negligence. Our attorneys have already filed a case on behalf of an affected individual and, given how commonly Zantac is used, we unfortunately expect many more cases like this to arise.
If you or someone you love has taken Zantac and has been diagnosed with cancer, seek legal counsel as soon as possible. The diagnosis could be linked to NDMA, and you or your loved one could be entitled to financial compensation. Please contact Saunders & Walker at 1-800-748-7115 for a free consultation and to learn about case eligibility.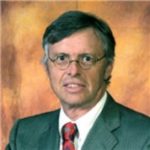 Admitted to practice law in all federal multidistrict litigation courts, the California State Bar and the Florida Bar. His philosophy is to provide aggressive, quality representations and seek fair compensation for individuals and their families who have suffered injury, death, or sexual abuse.