Thousands of opioid lawsuits against the makers, distributors and retailers of dangerous and addictive drugs such as Oxycontin have forced two major pharmaceutical companies into bankruptcy.
Money from those bankruptcies will be set aside for the victims of the opioid addiction epidemic sowed by those pharmaceutical companies. They raked in billions of dollars in profits through tactics that caused doctors to prescribe skyrocketing amounts of opioids, neglecting their obligations to ensure safe use of these highly addictive drugs.
Speaking to the New York Times, one analyst predicted that the total payout to victims from companies such as Johnson & Johnson, McKesson, AmerisourceBergen, Cardinal Health, CVS, Walgreens and Walmart, will fall between $75 billion and $85 billion. Companies that have filed for bankruptcy protection are OxyContin manufacturer Purdue Pharma, which has offered to pay a settlement of around $10 billion, and more recently, Mallinckrodt Pharmaceuticals, one of the largest manufacturers of generic opioids, which has tentatively agreed to pay $1.6 billion to settle thousands of federal lawsuits.
Initially, the lawsuits filed against these companies were brought by cities and municipalities across the country, as well as nearly every state in the U.S. Those thousands of suits are mostly now consolidated into one giant case in Ohio. But now is the time for individual victims and their families harmed by these companies to battle the drug sellers as well.
If you or a loved one became addicted to opioids that were prescribed by a doctor, such as Vicodin, hydrocodone, Percocet, Oxycontin, oxycodone or others and suffered through rehab, the loss of a job, losing custody of a child, or an ended marriage, we can explore your legal options. If you lost someone you care about died from an overdose, we can offer you a qualified opinion on your potential opioid lawsuit.
Through cases like these, we may be able to help stop the spread of opioid addiction.
The destructive spiral of addiction has affected millions of people throughout the United States. The Centers for Disease Control say that on average, 130 Americans die every day from an opioid overdose, and that from 1999 to 2017, more than 400,000 Americans died from an overdose involving any opioid. The Washington Post reported recently that the death toll is actually higher than originally thought by as much as 28 percent due to incomplete death records.
Between 1996 and 2002, sales of OxyContin alone went up from around 300,000 to a whopping 7.2 million. During that time its manufacturer Purdue increased the strength of its pills, while also aggressively marketing the drug with promotional materials and conferences where doctors were hosted with their families, while other physicians were paid to give speeches to other doctors on the benefits of OxyContin.
If you have suffered from dependence on a prescription opioid call Saunders & Walker for a free confidential consultation about whether you may have a claim for monetary compensation from the bankruptcy fund. Call us at 800-748-7115.
—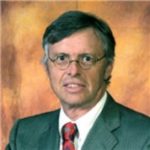 Admitted to practice law in all federal multidistrict litigation courts, the California State Bar and the Florida Bar. His philosophy is to provide aggressive, quality representations and seek fair compensation for individuals and their families who have suffered injury, death, or sexual abuse.