The number of lawsuits being filed against manufacturers of paraquat, a harmful yet widely used pesticide that potentially causes Parkinson's disease, continues to grow.
Recently, five product liability claims have been filed against paraquat makers Syngenta Crop Production and Chevron USA in the Delaware Superior Court.
These lawsuits add to the approximately 1,300 product liability claims filed against Syngenta and Chevron in the federal courts. Each lawsuit raises similar allegations that the manufacturers made and sold Paraquat-based herbicides for decades, without warning anyone of the pesticide's link to Parkinson's disease.
Today, several studies have found that people who have been regularly exposed to the weedkiller by spraying, mixing, transporting or handling it, may be at greater risk for developing the devastating degenerative disease.
What Are the Next Steps in the Paraquat Parkinson's Lawsuits?
The first group of trials in the Parkinson's related lawsuits filed against Syngenta and Chevron were set to go before a jury on November 15, 2022. However, the U.S. District Judge presiding over all Paraquat Parkinson's lawsuits filed throughout the federal court system has issued an amended discovery schedule, which will push back the start of these bellwether trials until 2023.
Whether plaintiffs in these initial paraquat lawsuits can prove the dangers and failure on the part of the manufacturers is yet to be seen, but the outcome of the first round of trials is expected to influence future rulings and settlements.
Can Paraquat Lawsuits Still be Filed?
While there are already class action lawsuits and multidistrict litigation in motion, it's not too late to file a paraquat lawsuit. At Saunders & Walker, we are representing numerous plaintiffs in individual injury lawsuits, and we expect to see hundreds more brought forward as the devastating links between paraquat and Parkinson's increasingly come to light.
However, if you or a loved one were exposed to paraquat and have developed Parkinson's disease, it's important to seek legal representation as soon as possible. Personal injury claims are subject to a state's statute of limitations, meaning there will be a deadline to file such cases.
Most of the plaintiffs who have filed a paraquat lawsuit in the U.S. were exposed to paraquat for many years before receiving a Parkinson's disease diagnosis.
Parkinson's patients who may qualify to file a paraquat lawsuit include:
Farmers, growers, pickers and landscapers and other agriculture works
Anyone who regularly works around commercial pesticides
People who live near farmland that sprayed with paraquat
If you have received a diagnosis of Parkinson's disease and identify with any of the above scenarios, you may be eligible to seek damages against the makers of paraquat. Our legal team can help you track your exposure and prepare a case that may result in compensation for yourself and your family.
Contact us today for a free case evaluation and more information about your legal options after exposure to Paraquat. We are standing by to assist you in this important decision and find access to the financial compensation you and your family may desperately need at this time.
Fill out this form to contact Joe Saunders for a free evaluation, or call 1-888-301-4312.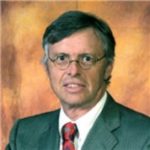 Admitted to practice law in all federal multidistrict litigation courts, the California State Bar and the Florida Bar. His philosophy is to provide aggressive, quality representations and seek fair compensation for individuals and their families who have suffered injury, death, or sexual abuse.