The Centers for Disease Control and Prevention, Food and Drug Administration and state and local health agencies have been investigating the origin of a rare, multistate tuberculosis outbreak. More than 100 patients may have been infected with the bacteria that causes tuberculosis during spinal surgery or fracture repairs in which the procedures involved the use of a bone repair product called FiberCel Viable Bone Matrix. Fibercel is a malleable bone putty developed by regenerative medicine company Aziyo Biologics, which uses human cells and is used in a variety of orthopedic procedures.
In June The Washington Post reported that Aziyo Biologics had recalled 154 containers of Fibercel. According to the CDC, the products had been shipped to 37 facilities in 20 states between March 3 and April 2, 2021, and all had come from a single donor, or cadaver.
It was also reported by the CDC that of the total, 136 were implanted into 113 patients, according to CDC officials. Eight patients died after their procedures. The CDC went on to warn in a statement that patients who underwent spinal fusions or fracture repairs using the recalled lot of FiberCel are "likely to have been exposed to mycobacterium tuberculosis", which can cause severe disease and death if untreated. Over 100 patients who received the recalled product are now on treatment for TB disease.
Tuberculosis is a serious, communicable disease caused by a bacterium called mycobacterium tuberculosis. It can be life-changing and life-threatening, particularly in vulnerable patients such as those recovering from surgery. TB is also highly communicable and all TB infections must be reported to the local or state health departments.
Symptoms of an an active TB infection may include a bad cough that lasts three weeks or longer, pain in the chest, coughing up blood, weakness or fatigue, weight loss, lack of appetite, fever and chills, and night sweats.
Lawsuits against Aziyo have already been filed.  The known contaminated FiberCel lot was distributed in 154 units to 20 state and in spite of the voluntary recall, at Saunders & Walker we are representing individuals who have been infected with tuberculosis after spine surgery where the FiberCel putty was used. We fully expect that more injured victims are still out there and more lawsuits will follow.
Saunders & Walker continues to advocate for the welfare of people who have suffered injury from negligence by the corporate medical device and pharmaceutical drug industry.
If you or a loved one had surgery and were implanted with the bone graft product FiberCel Viable Bone Matrix and developed a post-operative TB infection, please contact Saunders & Walker at 1-800-748-7115 for a free consultation. Learn more about case eligibility and whether you may be entitled to financial compensation.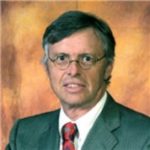 Admitted to practice law in all federal multidistrict litigation courts, the California State Bar and the Florida Bar. His philosophy is to provide aggressive, quality representations and seek fair compensation for individuals and their families who have suffered injury, death, or sexual abuse.