Last week, a federal judge ruled that the Archdiocese of Newark may be held liable for the actions of former Archbishop Theodore McCarrick.  McCarrick was the archbishop in Newark from 1986 until 2000 when he was promoted to the Archdiocese of Washington, DC and eventually created a cardinal.
Lawyers for the Archdiocese of Newark had argued that McCarrick's sexual abuse while serving as the Archbishop of Newark fell outside the scope of employment and therefore the Archdiocese could not be held liable for his actions.
However, Judge Madeline Arleo found that the wealthy institution is "vicariously liable" — responsible simply for employing McCarrick, without necessarily committing any wrongdoing.  "[McCarrick] was aided in accomplishing his intentional torts of sexual battery … by the existence of the agency relationship," she wrote, noting the diocese is indeed liable.
"Despite alleged knowledge of McCarrick's history of sexual abuse of young men, the diocese appointed McCarrick as bishop in 1981," Arleo added. "McCormick used his position at the church to carry out assaults during his tenure."
In rejecting the Church's attempt to dismiss the lawsuit, Judge Arleo referenced New Jersey's Child Victim's Act in concluding "By its plain language, the CVA's extended statute of limitations applies not just to claims brought under the CSAA (Child Sexual Abuse Act), but also to all state law claims arising from injuries caused by sexual assault, including Plaintiff's instant claims for negligence and vicarious liability against the Church Defendants."
This is a huge victory for survivors of sexual abuse and their advocates.  It is also an important legal ruling concerning one of the Church's primary defense theories, "scope of employment".  For years, the Church has argued that the priest's abuse of a minor is not part of his employment as a priest and therefore the diocese or archdiocese cannot be held legally liable for the priest's bad actions.  In repudiating this legal theory, Judge Arleo struck a blow for survivors and skillfully argued that the Archdiocese of Newark is vicariously liable for McCarrick's actions because at the time of the abuse McCarrick was acting as an agent of the Archdiocese.
Judge Arleo wrote in part, "In this case, the Court finds that Plaintiff sufficiently pled that McCarrick was in a position of special authority to make Plaintiff a victim, such that the Court will not dismiss the vicarious liability claim  at  this  early  stage.    The  Complaint  alleges  numerous  Catholic  Church  policies  surrounding the authoritative role of bishops and archbishops and the  regulatory framework for reporting  sexual  abuse  and  any  ensuing  investigations."
In concluding her opinion, she added, "The  Complaint  further  alleges  that  as  Bishop,  McCarrick  was  the  only  authority during the relevant times who could trigger an investigation into sexual abuse of a minor, and that McCarrick frequently reminded Plaintiff that in his role as Bishop, he was directly in charge of the Church and the only person capable of addressing his own misconduct."
This is a sound legal ruling that demonstrates how the Church operates and how many priests and bishops were able to gain access to minors and abuse them.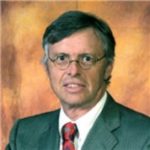 Admitted to practice law in all federal multidistrict litigation courts, the California State Bar and the Florida Bar. His philosophy is to provide aggressive, quality representations and seek fair compensation for individuals and their families who have suffered injury, death, or sexual abuse.