Patients taking prescription weight loss drugs Belviq and Belviq XR showed an increase in pancreatic cancer, colon cancer and lung cancer, according to a study reviewed by the Federal Food and Drug Administration.
Potential safety concerns over cancer and heart disease held up the FDA's initial approval of these weight loss drugs a decade ago, the Wall Street Journal reported at the time, but the FDA approved the drugs use in the United States in 2012. The drug's distributor, Japan-based Esai, today has a market cap of more than $23 billion.
The FDA only stipulated that Esai had to conduct long-term studies to assess the risk of heart attacks and strokes, which it did, even as the drug was being marketed to patients and prescribed by doctors.
Recently-released results of one such five year-study didn't show an increase in heart problems, but did find patients taking the drugs developed more cancer than patients taking a placebo.
Citing that public danger, the FDA has now asked Esai to pull Belviq and Belviq XR from the U.S. market.
Esai released a statement saying that the company disagrees with the FDA, the agency responsible for protecting American public health, but has voluntarily agreed to remove the drugs from the U.S. market.
The FDA advises that patients should stop taking lorcaserin (the active ingredient in Belviq) and talk to their doctor about alternative weight-loss medicines and weight management programs. It also called for doctors to immediately stop prescribing lorcaserin to patients.
As for patients currently taking the drugs, doctors should "inform them of the increased occurrence of cancer seen in the clinical trial, and ask them to stop taking the medicine."
It remains to be seen how many patients may have been harmed by these drugs, and a pharmaceutical company that should have known about these cancer risks for years.
Patients who developed cancer after taking Belviq and Belviq XR might be considering lawsuits against the drugs' distributor Esai, which acquired all rights to develop and market locaserin drugs three years ago.
Locaserin was discovered and developed by Arena Pharmaceuticals, Inc. in San Diego, California. The drug is meant to help promote weight loss by affecting serotonin receptors in the brain to make a person feel more full after eating less.
Throughout my career I have been repeatedly shocked at how FDA policies and drug makers are willing to exploit patient safety in the name of profit.
It's also striking that at the time of its release in 2013, Belviq was the first new prescription diet pill to reach the market in 14 years, a period dating back to the FDA requesting the withdrawal of the weight loss drug fenfluramine/phentermine, or "fen-phen," from the market after it was found to cause potentially fatal heart problems a year after it was given FDA approval. Suits against fen-phen led to $13 billion in damages.
If you or a loved one took Belviq or Belviq XR  and have been diagnosed with cancer, contact Saunders & Walker at 1-800-748-7115 or online at saunderslawyers.com for a free consultation and learn more about whether you may be entitled to financial compensation.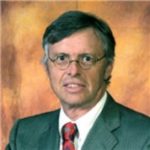 Admitted to practice law in all federal multidistrict litigation courts, the California State Bar and the Florida Bar. His philosophy is to provide aggressive, quality representations and seek fair compensation for individuals and their families who have suffered injury, death, or sexual abuse.