After decades of allowing medical device manufacturers to suppress millions of reports of device malfunctions and harm to patients the U.S. Food and Drug administration has announced that it is ending its secretive and controversial "alternative summary reporting" program.
It has only recently come to light how vast the program was and the extent device manufacturers used the program to hide harmful data. Recently a Kaiser Health News investigation revealed that since 2016 alone, the alternative summary program had collected an astounding 1.1 million reports. The program was established over 20 years ago meaning that there are potentially tens of millions of reports – each one representing a problem with a medical device and possible harm to a patient – that have been hidden on a data-base not visible to doctors, medical researchers or the public. According to Kaiser, this program was so little-known that forensic medical device experts and even a recent FDA commissioner were unaware of its existence.
The FDA has claimed that the alternative summary reporting program was originally designed to allow for more efficient internal review of well-known risks. In reality the program has become a place for manufacturers to bury damaging data about dangerous medical devices and leave consumers unknowingly in harms way while device companies reap profits. According to Kaiser, in the first nine months of 2018 alone, the FDA continued to accept more than 190,000 injury reports and 45,000 malfunction reports under the hidden program. Breast implants, surgical mesh, implantable defribulators, and surgical staplers are among just a few of the many devices with reports of harm done to patients hidden in the database. Under alternative summary reporting the FDA had agreements with makers of about 100 devices, allowing them to cease public reports of certain types of problems. Those agreements beg the question of how was the public's interest served by this secrecy? How many patients were harmed or killed as a result of this secrecy? Why did the FDA choose to protect and aid device manufacturers rather than patients?
Throughout my career I have been repeatedly shocked at how the FDA continues to put policies in place that allow drug makers and medical device manufacturers to exploit patient safety in the pursuit of profit. Lest we all remember that the mission of the FDA clearly states that they are "responsible for protecting the public health by ensuring the safety, efficacy, and security of human and veterinary drugs, biological products, and medical devices." Yet now we find that they allowed device manufacturers to hide behind a wall of secrecy for almost two decades while patients were needlessly harmed.
The announcement to end the alternative summary reporting program was made by FDA principal deputy commissioner Dr. Amy Abernethy and its device center director, Dr. Jeff Shuren in a statement on increasing transparency about the safety of breast implants. Apparently the irony and timing of the announcement was lost on them since for years under the agency's alternative summary reporting program breast implant manufacturers have been allowed to keep reports hundreds of thousands of injuries and malfunctions out of the public eye.
The FDA has said it will open past records to the public within weeks and that ending the program is now a "victory for patients and consumers." I fail to see a "victory" when unknowing numbers of patients have been either harmed or killed as a result of wrongful policy and secrecy guided by the agency.
At Saunders & Walker we have a long history of successfully representing victims harmed by drugs and medical devices. If you or someone you know have been injured after the having a medical device implanted please call Saunders & Walker at 1-800-748-7115 to discuss your legal options. All legal discussions will be strictly confidential.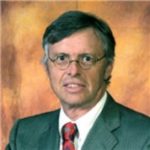 Admitted to practice law in all federal multidistrict litigation courts, the California State Bar and the Florida Bar. His philosophy is to provide aggressive, quality representations and seek fair compensation for individuals and their families who have suffered injury, death, or sexual abuse.