Millions of Americans rely on breathing machines such as Bi-Level Positive Airway Pressure (BiPAP), Continuous Positive Airway Pressure (CPAP) and mechanical ventilator devices to combat breathing issues such as sleep apnea and COPD. Philips is one of the largest manufacturers of breathing machines in the world, yet on June 14th, 2021, they issued a recall notice in the United States for millions of these devices.
The devices, sold through Philips' subsidiary Respironics, have a polyester-based polyurethane (PE-PUR) sound abatement foam component that is used to reduce sound and vibration in the devices; however, there have been over 1000 complaints of this foam breaking down and entering the device's air pathway. A class-action lawsuit was filed by an Oregon truck driver on June 29th in the U.S. District Court in Massachusetts, where Philips has its North American headquarters.
What are BiPAP and CPAP machines?
BiPAP and CPAP machines are used among people with sleep apnea, a severe breathing problem that occurs while sleeping. These devices deliver air through a tube into a mask that fits over the patient's nose and mouth to ensure that their airway remains open while sleeping.
Without a corrective device, people suffering from sleep apnea repeatedly stop and start breathing while asleep. The symptoms of sleep apnea include loud snoring, gasping for air during sleep, and waking up tired even after a full night's sleep. Millions of Americans rely on Philips' breathing machines; however, the recent recall has left consumers facing health risks while deciding between using a defective device and purchasing a new device for several hundreds of dollars.
Are Philips BiPAP and CPAP Machines safe?
Philips is recalling a number of their breathing devices manufactured between 2009 and April 26, 2021. The full list of products that have been recalled is available by clicking here. The recalled products all use the defective PE-PUR sound abatement foam. When the sound abatement foam degrades, particles and chemicals may enter the patient's airways through the device and have a range of impact from irritation (in the lungs, eyes, skin, kidneys, and liver) to toxic, carcinogenic effects.
The majority of the defective devices are in the first-generation of the DreamStation product family. The recently launched second-generation of Philips' DreamStation products do not use the PE-PUR sound abatement foam that was the catalyst for the recall.
What are the risks associated with BiPAP and CPAP machines?
The FDA issued a warning on June 30th, 2021 that warns of the potential ill effects of "black debris from the foam or certain chemicals released into the device's air pathway" that is inhaled or swallowed as a result of the foam degradation. The debris may cause the following injuries: eye, skin, and respiratory irritation, inflammatory response, headaches, asthma, adverse effects to other organs (e.g. kidneys and liver) and toxic, carcinogenic effects. Additionally, the risks of chemical exposure due to the off-gassing from the product include headaches, dizziness, irritation (eyes, nose, respiratory tract, skin), hypersensitivity, nausea/vomiting, and toxic, carcinogenic effects.
The FDA updated its warning in July and "identified the device problem as a Class I recall, the most serious type of recall." The FDA warns users of life-threatening injuries and/or permanent impairment and has encouraged users to contact their health care providers to decide on a suitable treatment for ongoing conditions.
Were there any warnings about BiPAP and CPAP machines?
Philips included a recommendation with their products that the breathing devices be replaced after five years of use; however, prior to the voluntary recall, Philips failed to warn users and health care providers of the risks associated with the degradation of the sound abatement foam. Philips first addressed the issue in a company memo on April 26th, 2021 before later issuing a recall notice in June.
There have been allegations that Philips knew about the degradation of the sound abatement foam. The FDA is currently investigating reports related to the recalled devices that were made between 2009-2021 to assess whether Philips knowingly omitted warnings about the product or whether Philips unknowingly (but negligently) distributed a defective product to millions of consumers.
Existing BiPAP and CPAP lawsuits
A class-action lawsuit has already been filed in the U.S. District Court in Massachusetts, where Philips has its North American headquarters. The filing plaintiff is an Oregon-based professional truck driver who is seeking damages stemming from his discontinued use of a Philips BiPAP machine. He is seeking damages for lost wages as a result of continued insufficient sleep without a breathing device along with a refund, replacement, non-defective devices, costs of medical monitoring and other appropriate damages. As many as 27% of professional truck drivers rely on devices to treat sleep apnea, so there is a large class of potentially afflicted people as a result of Philips' defective breathing devices.
Do You Have Grounds for Filing a BiPAP and/or CPAP Lawsuit?
The ongoing class action lawsuit is one method of seeking damages from the defective BiPAP and CPAP devices. However, that lawsuit does not address the physical harm that the release of debris and chemicals from a defective device directly into a patient's airway may have, instead seeking compensation caused by no longer having the ability to safely use the recalled Philips products. The lawyers at Saunders & Walker P.A. file individual lawsuits for those negatively affected by defective medical devices. If you or a loved one has experienced complications as a result of a Philips BiPAP, CPAP, or other affected breathing device, you may have grounds for filing a personal injury case against the manufacturer of the device.
Fill out this form to contact Joe Saunders for a free evaluation, or call 1-888-301-4312.
Sources:
https://www.fda.gov/medical-devices/safety-communications/certain-philips-respironics-ventilators-bipap-and-cpap-machines-recalled-due-potential-health-risks
https://www.mayoclinic.org/diseases-conditions/sleep-apnea/symptoms-causes/syc-20377631
https://www.overdriveonline.com/life/article/15066832/philips-cpap-recall-forces-tough-decision-for-truckers-with-apnea
https://www.sleepassociation.org/sleep-apnea/cpap-vs-bipap/
https://www.usa.philips.com/a-w/about/news/archive/standard/news/press/2021/20210614-philips-issues-recall-notification-to-mitigate-potential-health-risks-related-to-the-sound-abatement-foam-component-in-certain-sleep-and-respiratory-care-devices.html
https://www.usa.philips.com/healthcare/e/sleep/communications/src-update#section_3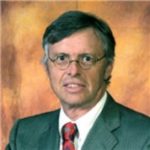 Admitted to practice law in all federal multidistrict litigation courts, the California State Bar and the Florida Bar. His philosophy is to provide aggressive, quality representations and seek fair compensation for individuals and their families who have suffered injury, death, or sexual abuse.