What is Paraquat?
Paraquat dichloride, commonly referred to as "paraquat," is one of the most widely used active ingredients in pesticides across the United States. Paraquat is banned in a number of countries around the world because it is so toxic that ingesting a single sip can be deadly. In the United States, paraquat products are Restricted Use Pesticides (RUPs) and may only be used by commercially certified applicators.
Despite the high toxicity level of paraquat, its use has risen over the last fifteen years. A number of sources, include the American Journal of Epidemiology, JAMA, and the National institute of Environmental Health Sciences, have shared research that points to a link between paraquat and Parkinson's disease. The Unified Parkinson's Advocacy Council has urged the Environmental Protection Agency (EPA) to ban the use of paraquat in the United States, yet the EPA has not yet done so. Lawsuits against the leading manufacturers of paraquat products, Syngenta and Chevron U.S.A., Inc., have been filed to recover damages for Parkinson's disease resulting from paraquat use.
Paraquat is also sold under brand names Gramoxone and Parazone.
Is Paraquat safe?
The toxic effects of paraquat are widely known, which explains why only certified applicators may use paraquat. There is no antidote for paraquat ingestion, and even a small sip can be fatal. Breathing in paraquat is known to cause damage to internal organs such as the lungs, kidneys, liver, stomach, intestines, and esophagus.
Recent studies, however, have publicly warned of a link between paraquat usage and exposure and Parkinson's disease. Scientists believe that Parkinson's disease is caused by the death of neurons that produce dopamine in the brain, and studies have shown that paraquat can create oxidative stress in the brain that kills dopamine-producing neurons.
What are the risks associated with Paraquat?
The physical harms stemming from paraquat ingestion are widely known and appear on the warning labels of paraquat products. However, recent studies have identified paraquat as having a neurotoxic effect that substantially increases a user's risk of developing Parkinson's. One study concluded that the use of paraquat along with another pesticide increased a user's risk of developing Parkinson's by 600 percent.
Parkinson's disease is an incurable, progressive central nervous system disorder that can lead to tremors, loss of motor control, and dementia. Inhaling toxic fumes containing paraquat has a neurotoxic effect on the brain, destroying the dopamine-producing neurons in the brain (which, when destroyed, are widely believed to lead to Parkinson's). A number of studies have found that long-term exposure to paraquat substantially increases the risk of developing Parkinson's.
Were there any warnings about Paraquat?
Manufacturers of pesticide with paraquat did not include warnings about any neurological damage stemming from paraquat usage. This failure to warn, however, is problematic when evaluating the available scientific data at the time of production. Ongoing lawsuits have claimed that the oxidative stress qualities of paraquat, which damage dopamine-producing neurons in the brain, have been known since the 1960s.
A recent publication related to Parkinson's experiments details the use of paraquat and other pesticides in inducing Parkinson's in lab animals. The available scientific literature presents a strong causal connection between paraquat (and its neurotoxic effects) and Parkinson's disease, yet the manufacturers of pesticides using paraquat failed to warn about these effects. Instead, paraquat use and production has increased over time, exposing countless unaware users to a much higher risk of developing Parkinson's.
Existing Paraquat lawsuits
The first lawsuit against a manufacturer of pesticides with paraquat was filed in 2017. Since then dozens of lawsuits have been consolidated in the U.S. District Court for the Southern District of Illinois as a multidistrict litigation encompassing 16 districts. None of these lawsuits have been handed a verdict or reached settlement, and claims against the manufacturers of these neurotoxic products may still be brought today.
Do You Have Grounds for Filing a Paraquat Lawsuit?
The lawyers at Saunders & Walker P.A. file individual lawsuits for those negatively affected by defective products. If you or a loved one have been diagnosed with Parkinson's disease as a result of paraquat exposure, you may have grounds for filing a personal injury case against the manufacturer of the pesticide.
Fill out this form to contact Joe Saunders for a free evaluation, or call 1-888-301-4312.
Sources:
https://www.drugwatch.com/news/2021/04/12/lawyers-talking-about-paraquat-parkinsons-disease/
https://www.drugwatch.com/paraquat/lawsuits/
https://www.epa.gov/ingredients-used-pesticide-products/paraquat-dichloride
https://www.law.com/nationallawjournal/2021/06/08/southern-district-of-illinois-is-site-for-mdl-in-cases-linking-herbicide-paraquat-to-parkinsons/
https://medlineplus.gov/ency/article/001085.htm
https://www.natlawreview.com/article/paraquat-exposure-alert-paraquat-linked-to-parkinson-s-disease-agricultural-workers
https://www.syngenta.com/sites/syngenta/files/company/bond-investors/financial-results/financial-report-2018.pdf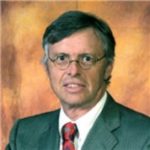 Admitted to practice law in all federal multidistrict litigation courts, the California State Bar and the Florida Bar. His philosophy is to provide aggressive, quality representations and seek fair compensation for individuals and their families who have suffered injury, death, or sexual abuse.