In August 2021 and August of 2022, the U.S. Food and Drug Administration (FDA) announced a sweeping recall of Exactech knee and ankle replacements with polyethylene components and inserts. These devices were at risk of device failure that could lead to  possible health risks and require corrective revision surgery. In addition, Exactech has also issued a recall of certain orthopedic hip-implant components due to similar issues.
According to the FDA the Exactech devices in the recall were packaged in a way where the materials became vulnerable to oxidation. Oxidation can lead to accelerated debris production and bone loss, as well as component fatigue, cracking, or fracture.
Of the over 200,000 Exactech devices included in the recall, 150,000 are the Exactech knee implant systems, including the Optetrak, Optetrak Logic and Truliant devices sold between 2004 and 2022.  The other are the Novation GXL hip implant devices. It was discovered that the devices had been shipped with nonconforming packaging layers on the ultra-high-molecular-weight polyethylene (UHMWPE) components. This improper packaging failed to protect the devices from exposure to oxygen while being stored and transported and subsequently cased the polyethylene inserts to fail. With the exposure to oxygen, the oxidation process could have initiated deterioration in the inserts even before implantation.
Exactech is legally obligated to ensure all their products are safe and effective when used for their intended purpose. The company is also duty bound to guarantee all their products are free from defects that might cause implants to degrade and malfunction and endanger patients. Exactech's failure to protect their patients means they can, and should, be held legally liable for any injuries, pain and suffering, and financial losses caused by the premature failure of these defective knee implants.
If you received an Exactech Opetetrak or Truliant knee replacement or a Novation GXL hip replacement, and have experienced any side effects – including Osteolysis (bone degeneration), swelling, Clicking, grinding, or popping sounds, joint dislocation, and any new or worsening pain you may be eligible to file an Exactech lawsuit.
If you have experienced these side and have been forced to undergo revision surgery, that is also an indication you may be eligible to file an Exactech lawsuit.
As the lawsuits against Exactech move forward we expect that number to grow as more patients and medical professionals learn of the recall and evaluate, or in some cases re-evaluate, their health with regards to the defective implants. At Saunders & Walker we specialize in filing lawsuits on behalf of people injured by flawed medical devices. We are filing individual cases for clients not a class action.
If you or a loved one has an Exactech medical device implant, please contact us for a free evaluation. If we agree to represent you there are no attorney fees or expenses unless we recover funds from Exactech.
Contact Saunders & Walker at 1-800-748-7115 to discuss your legal options. All conversations will be kept strictly confidential.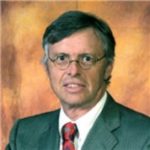 Admitted to practice law in all federal multidistrict litigation courts, the California State Bar and the Florida Bar. His philosophy is to provide aggressive, quality representations and seek fair compensation for individuals and their families who have suffered injury, death, or sexual abuse.