A few weeks ago, Taser International was ordered to pay $1,423,000 in attorney fees as a result of a product's liability verdict in California. On June 7, 2008, the jury in the case of Heston v. City of Salinas, et al., N.D. Cal. Case No. C 05-03658 JW (United States District Court for the Northern District of California (San Jose)) found in favor of the family of Robert C. Heston. Specifically, the jury found that Taser International failed to warn of the risks of prolonged deployment of the stun gun. Heston suffered cardiac arrest and later died as a result of the Taser deployment.
The attorney fees decision was based on California Private Attorneys General Statute California Code of Civil Procedure §1021.5. According to the statute, in order to obtain attorney fees in such a case, the lawyers had to prove four things: 1) a plaintiff must be a successful party in an action resulting in the enforcement of an important right affecting the public interests, 2) a significant benefit, whether pecuniary or non-pecuniary, must have been conferred on the general public or a broad class of persons, 3) the necessity and financial burden of private enforcement must transcend the litigant's personal interest in the controversy, and 4) such fees should not, in the interest of justice, be paid out of the recovery.
The federal judge in the case, James Ware found "notoriety of Plaintiff's first-of-its-kind verdict, in some circumstances, has prompted a number of TASER customers and prospective customers to consider the risk of repeated and prolonged Taser electrical charges on individuals in an excited or delirious state." This satisfied the significant benefit clause according to the Judge.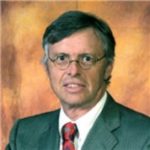 Admitted to both the California State Bar and the Florida State Bar, Joseph Saunders has also practiced in the United States District Court and the United States Court of Appeals. His philosophy is to provide aggressive, quality representation and seek fair compensation for individuals and their families who have suffered injury or death at the hands of insurance companies, large corporations, medical providers or governmental entities.