In the United States, a record 34 million vehicles made by 10 different automakers have been recalled to replace frontal airbags on the driver's or passenger's side, or both. The airbags involved in the recall were made by Takata, a major parts supplier to automobile companies worldwide. Some of the airbags supplied by Takata have been found to deploy explosively, causing injury and even death to car occupants.
Most of the defective airbags were installed in cars from Model Years 2002 through 2008, however some models continued to use the airbags as late as 2014. To date, eight fatalities – all in Honda vehicles – and more than 100 injuries have been linked to the defective Takata airbags. In many cases the incidents involved metal shards penetrating a driver's face and neck. The company is under congressional investigation and recently announced that the recall was being extended globally to include an additional 3.2 million cars.
THE HEART OF THE AIRBAG PROBLEM
In 1998, Takata announced in a trade magazine that it was entering a "new technological age" by introducing the compound tetrazole as a reliable and effective propellant for inflating airbags. However, with little reason or fanfare, in 2001 the company switched to an alternative formula that used ammonium nitrate. Widely used for large demolitions in mining and construction, ammonium nitrate was known to be highly sensitive to temperature changes and moisture and to lose stability over time. Despite the known risks, indications are that Takata made the change from tetrazole to the new propellant because ammonium nitrate was cheap and would help the company boost profit margins.
The propellant is used in the airbag inflator, which is composed of a metal cartridge loaded with wafers of ammonium nitrate and a trigger that will detonate and deploy the airbag in the case of impact. The switch to ammonium nitrate introduced a propellant that breaks down over time and becomes violently combustible when exposed to temperature changes and moisture. This increase in combustibility is believed to be violent enough to rupture the inflator housing in a crash and spray shrapnel throughout the cabin – effectively turning a lifesaving device into a deadly bomb.
TAKATA'S ROLE
When Takata introduced tetrazole in the 1990s it was promoted as a safer and more environmentally friendly alternative than earlier propellants used in airbags. The exciting new product was first included on 1998 vehicles, but almost immediately Takata began looking for alternatives.
The problem was the airbag market had become more competitive globally and tetrazole was expensive to obtain and only produced in limited quantities. To maintain its market share, Takata researchers were pressured by company executives to develop propellant alternatives.  By 1999, the company was already working on an alternative that used much cheaper, but unstable, ammonium nitrate.
Engineers at Takata raise objections almost immediately to using the ammonium nitrate-based propellant. The New York Times has reported that the engineers even went so far as to show executives explosive manuals that warned the compound "tended to disintegrate on storage under widely varying temperature conditions" with "irregular ballistic" consequences.
Even with the knowledge of the compounds volatility, Takata researchers attempted to find ways to stabilize the ammonium nitrate to try to mitigate the effects of varying conditions. But explosives experts agree that ammonium nitrate can only be stabilized with minimal success.
THE TAKATA COMPANY COVER-UP
In 2004, Takata received a report that one of its airbags had ruptured and sprayed the driver of the car with metal shrapnel. The company secretly began conducting tests and found that the steel inflators in several of the airbags tested ruptured when deployed. Takata responded not by alerting regulators at the National Highway Traffic Safety Administration, but by ordering the technicians who conducted the tests to delete the testing data from their computers and dispose of the airbag inflaters in the trash.
It was a decade later before New York Times reporter Hiroko Tabuchi uncovered these tests and wrote of Takata's attempts to cover them up in a devastating investigative article ("Takata Saw and Hid Risk in Airbags in 2004, Former Workers Say," New York Times, Nov. 6, 2014).
Separately, reporters also found that Takata had ongoing issues with manufacturing problems and quality control that only compounded the problems caused by ammonium nitrate-based propellants.
The scrutiny raised by the New York Times has led to the NHTSA reopening an earlier inconclusive investigation of Takata. A U.S. House of Representatives committee has asked the Government Accountability Office to conduct its own investigation, and federal prosecutors in Manhattan have also taken an interest. As of July 2015, Takata has appeared four times before congressional committees, each time drawing harsh criticism from lawmakers as recalls continue to grow and deaths from these defective airbags climb. U.S. Sen. Bill Nelson of Florida has directly confronted Takata executives to demand explanations of why the company continued to use ammonium nitrate in its airbags when other suppliers do not.
U.S. Sen. Richard Blumenthal of Connecticut in a June hearing called for Takata to start a compensation program for the victims of faulty airbag inflators.
PROTECTION FOR CONSUMERS
It is important that owners who suspect their car may have defective airbags to check if their car is affected. This warning is especially urgent in Florida since it is believed that exposure to high heat and humidity will only accelerate the dangers posed by these defective airbags.
The easiest way to check a car's airbags is to call a franchised dealer or look to the ownership sections on manufacturers' websites for recall information. Owners can also use their vehicle identification number, VIN, and enter it into the NHTSA's online VIN-lookup tool. The NHTSA website also has a list of vehicles affected by the recalls for quick review.
At Saunders & Walker we will continue to monitor the Takata recall and offer representation to anyone suspecting that they, or their relatives, may have been killed or injured by these dangerous airbags.
Saunders & Walker Consumer Justice Lawyers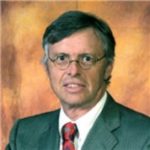 Admitted to practice law in all federal multidistrict litigation courts, the California State Bar and the Florida Bar. His philosophy is to provide aggressive, quality representations and seek fair compensation for individuals and their families who have suffered injury, death, or sexual abuse.