A week after the US FDA issued an 11 page warning letter to Stryker Co. about complaints the firm received from January of 2005 to mid 2007 involving the Trident PSL and Trident Hemispherical Acetabular Cups used in hip replacement surgery, Stryker has voluntarily but temporarily withdrawn the defective hip device from the market. The warning letter came after the FDA performed a six week inspection of its Mahwah, NJ plant. The complaints the company received involved poor fitting hip devices requiring a second hip surgery typically referred to as revision surgery.
For more information on this subject, please refer to the section on Medical Devices and Implants.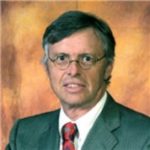 Admitted to both the California State Bar and the Florida State Bar, Joseph Saunders has also practiced in the United States District Court and the United States Court of Appeals. His philosophy is to provide aggressive, quality representation and seek fair compensation for individuals and their families who have suffered injury or death at the hands of insurance companies, large corporations, medical providers or governmental entities.