The Garden City Group, Inc., the Claims Administrator appointed by Judge David Miller in Miami to process claims against the Engle Trust Fund, has now posted a Registration Form that claimants can utilize in order to register their claims in advance of the June 16, 2008, deadline. The Registration Form can be completed online at www.engletrustfund.com, but must be printed, signed and mailed to the Claims Administrator in accordance with the instructions included on the Registration Form. Claimants can also call the Claims Administrator toll free at 1 (888) 420-1666 to receive the necessary forms and additional information. Once the Registration Form is received by the Engle Trust Fund Claims Administrator, prospective claimants will receive a packet that includes information about the documentation required in order to establish eligibility to participate in the Engle Trust Fund. Claimants will be required to submit additional documentation such as medical records or death certificates to establish their eligibility to receive a distribution from the Fund prior to August 1, 2008. Judge Miller indicated at hearings in mid-April that it was his hope that the Fund might be distributed before the end of 2008, although it is not yet known how long the claims process might take or whether the process will be delayed by appeals.
The $600 million Engle Trust Fund will be distributed to Florida smokers and their survivors who are able to document that they were included in the Engle class action that was decertified by the Florida Supreme Court in 2006. Claimants will be required to prove that they were Florida residents or citizens (or the survivors of a Florida smoker) who were diagnosed, suffering from, or manifested one of the diseases included in the Engle class action prior to November 21, 1996, in order to potentially qualify for benefits from the Engle Trust Fund. The eligible diseases include various cancers (including lung, bladder, cervical, esophageal, throat, laryngeal or voice box, oral cavity or tongue, pancreatic, pharyngeal, and stomach cancers), chronic obstructive pulmonary disease (COPD) or emphysema, peripheral vascular disease (including Buerger's Disease), various cardiovascular conditions, and pregnancy complications. Judge Miller announced at a recent hearing that he is very concerned about fraudulent claims and therefore will require significant contemporaneous and verifiable proof of eligibility in order to ensure that the Engle Trust Fund is reserved for only those who are proper former members of the class. Plaintiffs' lawyers from around the State of Florida have provided suggestions to the Court, the appointed Trustee, and the Claims Administrator regarding methods that can be utilized to protect the Engle Trust Fund from improper dilution.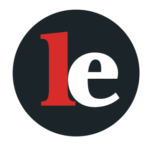 The Legal Examiner and our Affiliate Network strive to be the place you look to for news, context, and more, wherever your life intersects with the law.