Last week, the new Medical Device Liability Bill was up for debate within Congress' House and Energy Subcommittee. This new legislation is intended to undo the U.S. Supreme Court's decision in Riegel v. Medtronic, Inc. In Riegel, the Supreme Court immunized certain manufacturers of medical devices by protecting them from state law product liability claims. This precludes approximately 10 million patients from claims against the manufacturer of their implanted devices when the devices were approved by the FDA.
Expectedly, pro tort reform associations such as American Tort Reform Association (ATRA) have begun marketing against passage of the new bill. In their latest press release, ATRA makes several bold claims, including: (1) the legislation's intent is to only further trial lawyer fees; (2) this bill will allow claims that could bankrupt reputable companies; and (3) the bill would undo "longstanding law". As a proponent of the bill, it's clear to me that these claims are without merit.
First, the argument that pro-consumer legislation is really just pro-trial lawyer legislation is incredulous. This is nothing more than ARTA's attempt to play to the stereotype of a trial attorney as reason to prevent victims from being made whole. Trial lawyers have, directly and indirectly, brought about increased safety measures and forced manufactures to be more conscientious of consumer safety.
Second, ATRA claims that the bill could allow excessive claims that would bankrupt the industry. The intention of product liability lawsuits, like most all other forms of personal injury litigation, is to make the injured victim whole again. Often people will hear of lawsuits with huge punitive damage awards. These punitive damages are sometimes greater than the compensatory damages themselves, and are intended to do as its name implies – punish the defendant. However, they are only available in extreme cases. In other words, the vast majority of product liability cases results in compensating the plaintiff for their injury, and are not intended to "bankrupt" any company (or for that matter, actually do bankrupt such a company).
Third, to call the decision of Riegel "longstanding" is beyond a stretch of the imagination. Riegel was decided February 20, 2008. In the decision, the Medical Device Amendments of 1976 was construed to spare medical device manufactures from claims of flawed design or labeling. While the decision has already precluded at least 1,400 lawsuits against manufacturers, the decision has created law that is far from longstanding.
The intent of this legislation is to undo the Supreme Court's overreach into product liability lawsuits. Riegel has precluded otherwise legitimate claims, a preclusion not consistent with any other tort law. In the more recent decision of Wyeth v. Levine, the Supreme Court held that manufacturers could be held liable for mislabeled or defective drugs regardless of FDA approval.
In contrasting these two decisions, the current state of American law is this: If someone were to be seriously hurt or killed because of an FDA-approved drug was mislabeled, they are allowed to seek compensation. But if this person were injured by a mislabeled FDA-approved medical device, they would be precluded from bringing suit. Where is the consistency, or for that matter, the justice in that?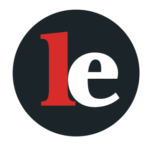 The Legal Examiner and our Affiliate Network strive to be the place you look to for news, context, and more, wherever your life intersects with the law.