The Kugel Mesh hernia patch recall has caused untold suffering among those who thought they were having a routine hernia repair surgery. If they received the Kugel hernia patch in their hernia repair surgery, the nightmare was just beginning. Instead of experiencing relief from their hernia, many have had to undergo multiple follow-up surgeries to remove the defective hernia patch as well as complications caused by the broken Kugel mesh patch. The memory recoil ring in the Kugel mesh patch is subject to breakage when placed inside the abdominal cavity. The breakage can lead to bowl perforations and/or chronic intestinal fistulae.
Many of my Kugel mesh clients continue to suffer from the abdominal pain and intestinal fistulae after having surgeries to correct the problem.
Unfortunately, Davol underreported the number of adverse incidents it had received from doctors using the Kugel Mesh patch. The FDA has criticized Davol for its slow response to the medical device defect. Davol didn't issue its first Kugel Mesh device recall until December 2005. This is after it had already received 10 reports of device failures including a fatality involving the Kugel mesh patch.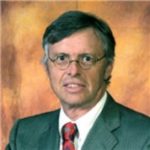 Admitted to both the California State Bar and the Florida State Bar, Joseph Saunders has also practiced in the United States District Court and the United States Court of Appeals. His philosophy is to provide aggressive, quality representation and seek fair compensation for individuals and their families who have suffered injury or death at the hands of insurance companies, large corporations, medical providers or governmental entities.