Hundreds of hunting crossbows without finger guards were sold by Barnett Crossbows to hunting enthusiasts around the county.  A  number  of thumb amputations and injuries has sparked lawsuits against the company. Other manufacturers of crossbows have designed the bows with a guard to keep the thumb from rising up on the stock of the bow into the track of the bow string.
When a crossbow is fired the bow string moves with significant force down the stock of the bow to fire the arrow. It the shooter's thumb in the hand steadying the barrel of the bow rises up on the stock into the track of the moving bow string the thumb can be amputated or severely injured. Most of the crossbows are fitted with a scope sight for hunting and therefore a crossbow shooter cannot see his or her thumb while looking through the scope sight and firing the weapon.
For many hunters who are used to a firearm with a recoil, it is natural to have the thumb on the hand steadying the weapon extended upwards and across the barrel to steady the recoil. On a Barnett crossbow without a finger guard this can result in the loss of the thumb.
Negligent Design of Barnett Crossbows
The lawsuits allege that Barnett was negligent in designing the crossbows because it would have been easy to mold a finger guard into the stock of the crossbow. A finger guard does not interfere with the use or function of the bow. Other manufacturers had been designing their crossbows with thumb or finger guards for many years. In fact, Barnett did change their design to include a finger guard after noticing it on competitors' models at a gun show. Barnett never recalled the crossbows when it changed the design. It just started selling the new design bows. Hundreds or thousands of older bows without the finger guards were left on the shelves and in the warehouses to continue to be sold to unsuspecting customers.
Barnett crossbows models including the Jackel, Penetrator, Wildcat C5, and the Buck Commander have been cited in the lawsuits that have been filed. Barnett crossbows are marketed by Barnett Outdoors LLC, Synergy Outdoors, LLC, and Wildgame Innovations, LLC. The bows were advertised in outdoor and hunting magazines, sporting goods stores, and on the internet.
Status of Lawsuits
Barnett is based in Tarpon Springs, Florida so I have filed most of the lawsuits here even for injuries occurring in other states. There are a few lawsuits filed in other states. So far there have been no jury trials set involving these cases and new lawsuits are continuing to be filed.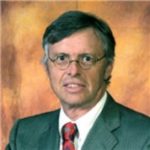 Admitted to practice law in all federal multidistrict litigation courts, the California State Bar and the Florida Bar. His philosophy is to provide aggressive, quality representations and seek fair compensation for individuals and their families who have suffered injury, death, or sexual abuse.