Another food product has been recalled due to mislabeling. This time it's a hickory barbecue sauce manufactured by Dutch Kettle. The issue has to do with the company's failure to include anchovy as an ingredient. Anyone with an allergy to fish protein could be susceptible to a serious, life-threatening reaction if the barbecue sauce is ingested. The company is recalling 94 cases of 12/19 oz. glass (pint size) jars of HICKORY BBQ Sauce (barbecue sauce) packed under 35 private labels. The barbecue sauce was shipped directly from Dutch Kettle to the retailers. For more information about the private labels, refer to the FDA website.
For more information on this subject, please refer to the section on Defective and Dangerous Products.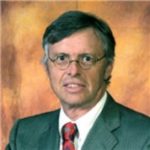 Admitted to both the California State Bar and the Florida State Bar, Joseph Saunders has also practiced in the United States District Court and the United States Court of Appeals. His philosophy is to provide aggressive, quality representation and seek fair compensation for individuals and their families who have suffered injury or death at the hands of insurance companies, large corporations, medical providers or governmental entities.